The list of staycation options for the Citi Prestige Card continues on as we explore more exciting options for unforgettable getaways. (Missed Part I? Click here) This time however, not all of these options offer the same exact deal, so do remember to pay attention to the terms and conditions of each hotel offering. Some of these hotels also include numerous quality restaurants under their roofs, each with their own list of credit card deals, so be sure not to miss out!
What's the big deal?
$1,000 off each booking of at least one night stay
The famous 5-star high-rise hotel in Wan Chai opposite the Convention and Exhibition Centre, Grand Hyatt provides a luxurious experience rich with outstanding restaurants, relaxing spa, and quality service.
Need a quiet and relaxing escape? Situated on the 11th floor is the Plateau Spa – a self-contained resort within a hotel, offering a private and tranquil escape from the city hustle.
When it comes to hotel restaurants, you are certainly spoilt for choices. For lighter meals start with the Grand Cafe, or head to Grissini and Tiffin for exquisite afternoon tea. For meat-lovers there are The Steakhouse and The Grill, while those who fancy a Japanese dinner can try out Kaetsu and Teppanroom. The Chocolatier is a tempting destination for anyone with a sweet tooth, and at the end of the day, wind down at the Waterfall bar or Champagne bar with spectacular views overlooking Victoria Harbour.
If sustainability is an important consideration for your staycation experience, you're in the right place. Grand Hyatt is committed to working with suppliers to source environmentally and socially responsible products and services, with a special focus on advancing water conservation throughout its operations.
Address: 1 Harbour Road, Wan Chai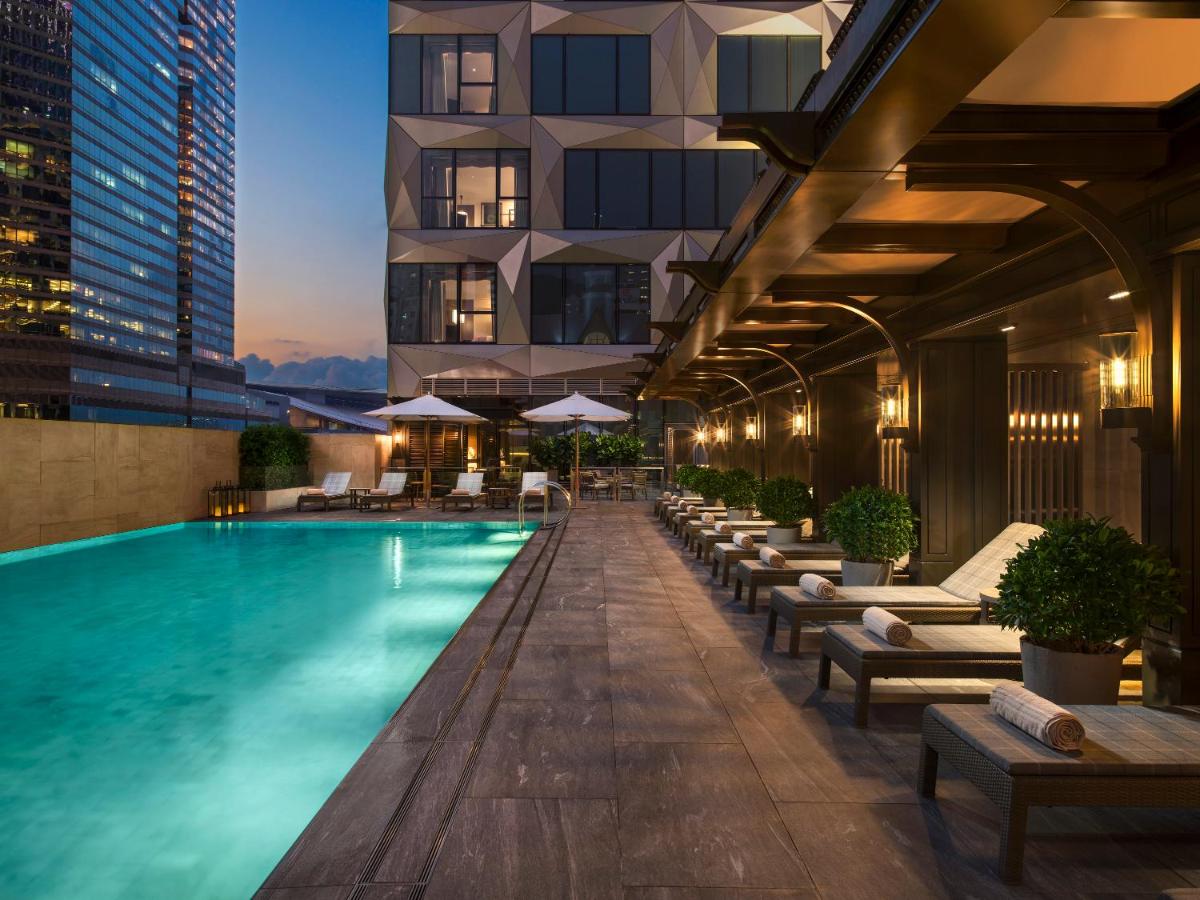 What's the big deal?
$1,000 off each booking of at least one night stay
Brought to reality by renowned designer Andre Fu, The St. Regis is a "curated mansion" blending creative architecture with an elegant accommodation experience. Treat yourself to a relaxing massage or spa treatment at The Spa, and enjoy a world-class fitness centre with advanced gym equipment at The Athletic Club.
St. Regis is home to a two-Michelin-starred French restaurant L'Envol, and a one-Michelin-starred Chinese restaurant Run. Meanwhile, The Drawing Room hosts a refined Afternoon Tea experience with all-day international dining, while The St. Regis Bar crafts signature cocktails inspired by the bustling cities of Hong Kong and New York.
Address: One Harbour Drive, Wan Chai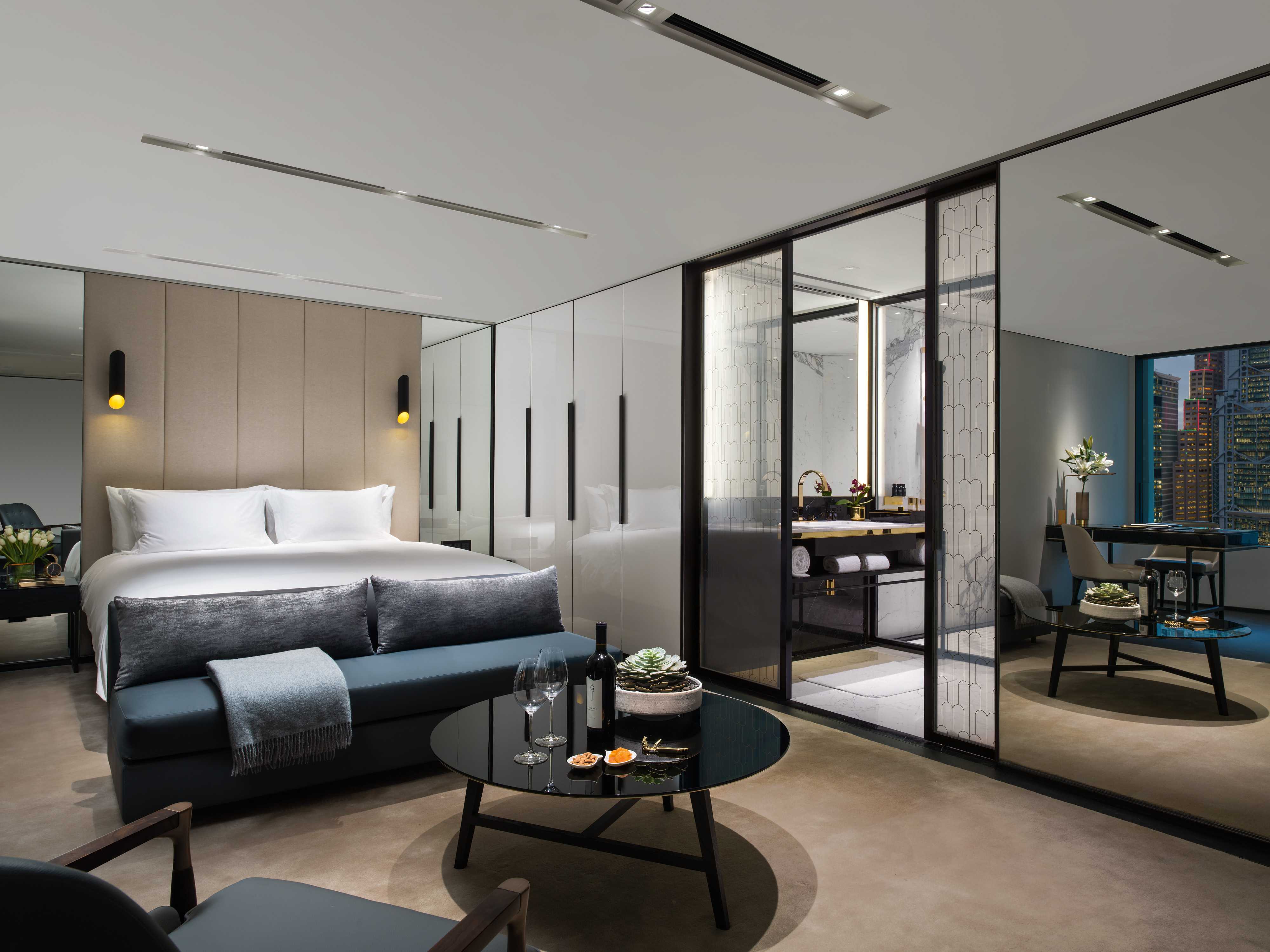 What's the big deal?
$1,000 off each booking of at least one night stay
Part of the Niccolo group, The Murray is another destination-within-a-destination experience that makes it practically unnecessary to venture beyond the hotel premises during your stay. Starting with spa and relaxation, there's Wellness at The Murray. Offering a range of massage treatments and beauty rituals, 3 single and 2 couple treatment suites, as well as a wide array of fitness classes and even a personal bar that's constantly restocked with healthier snacks and drinks, Wellness at The Murray truly provides you with a holistic approach to spa and wellness.
For restaurants, there's Murray lane at the lobby, The Tai Pan modern bistro, Cotton Tree Terrace for al fresco dining, Mian for exquisite dimsum, Garden Lounge for satisfying afternoon tea, and Popinjays for a delicious rooftop bar and restaurant experience.
Another hotel with a strong sustainability focus, The Murray has earned Earth Check's Bronze Certification, and is also committed to WWF's guidelines for sustainable seafood.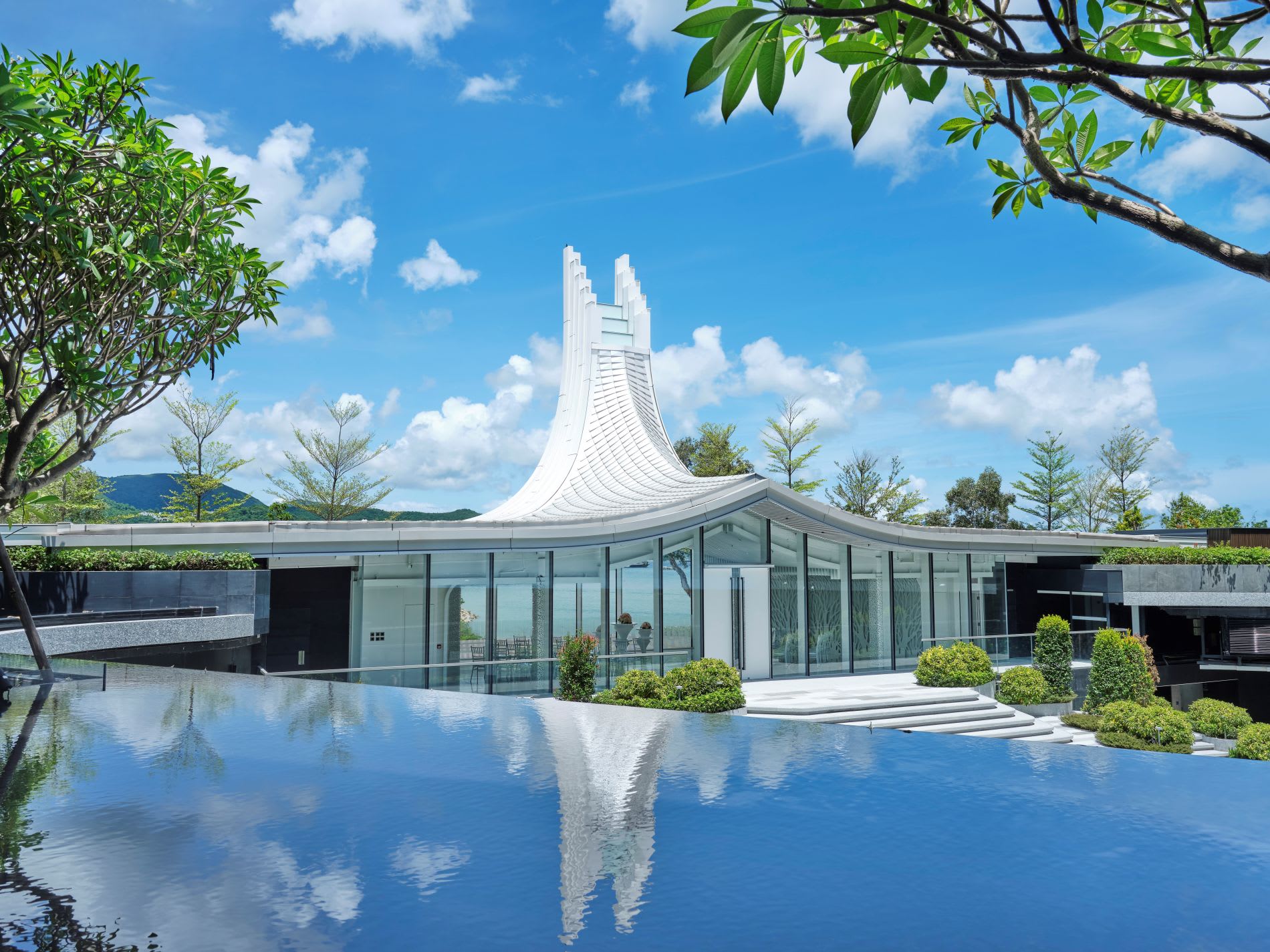 What's the big deal?
Complimentary room upgrade (only applicable from Mondays to Thursdays, subject to availability) from Superior Room to Deluxe with Balcony Room; from Deluxe with Balcony Room to Deluxe Seaview with Balcony Room
Complimentary afternoon tea set for two and free parking for one car during the stay upon guest supplement of HK$300 and above
Unlike most others on this list, WM Hotel is located on the shorelines of Sai Kung, surrounded by greenery and the waterfront far away from the bustling crowds. Guests can reconnect with nature and explore this unique and beautiful oasis through the various nearby hiking trails and beaches.
Inside the hotel, over 70% of the guestrooms are equipped with a balcony and many also overlook the spectacular sea view. There are a variety of room types with unique features like private gardens or rooftop to choose from. When hunger strikes, check out the Cafe@WM that features cuisines from all around the world.
Address: 28 Wai Man Road, Sai Kung, New Territories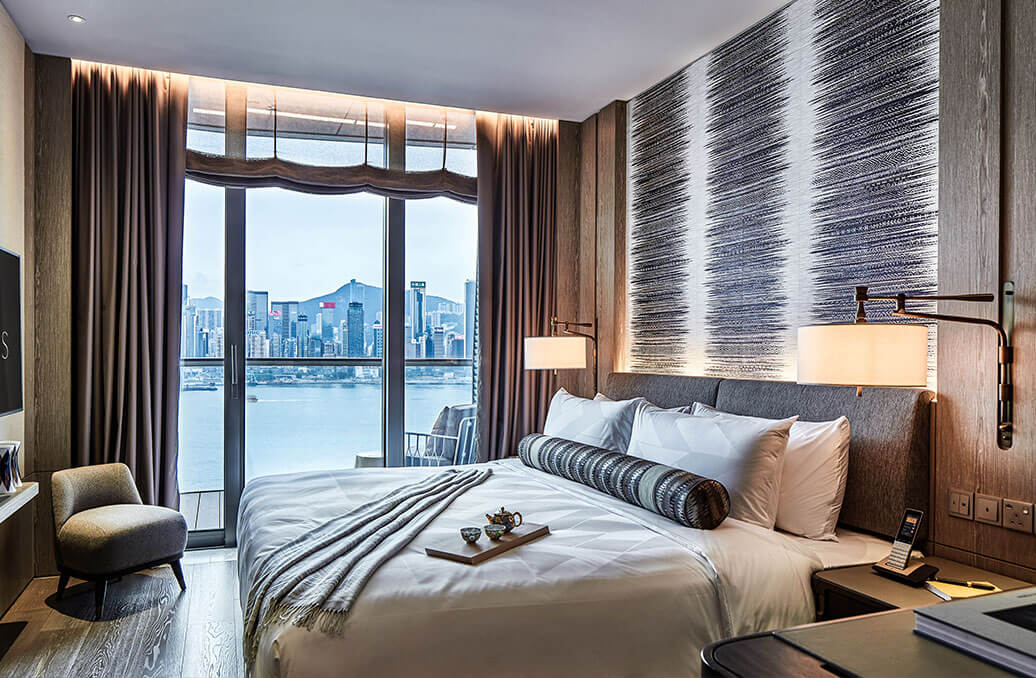 What's the big deal?
$1,000 off each booking of at least one night stay
Those who often shop around Tsim Sha Tsui probably need little introduction to the K11 malls, but K11 Artus expands on the group's offerings by also providing an impressively luxurious staycation experience.
Located right in front of the harbour, K11 Artus consists of one to three bedroom apartments for short or long stays, as well as studio flats, and even 3 penthouses for the ultimate luxury experience. With each studio and apartment being at least more than 500 sq ft, K11 Artus is the perfect getaway for couples and families alike.
For activities, there's The Living Salon for a luxurious spa / beauty treatment. For fitness, there's a whopping 25 metre infinity pool for a breathtaking morning swim. Also feel free to check out the well-equipped 24-hour gym room whenever you feel like it.
Need to quickly get some work out of the way during your staycation? The quiet and tastefully designed library is perfectly suited for that too.
Lastly, if you ever feel the need to go on a shopping spree during your stay or try out other kinds of restaurants, K11 Musea is just right downstairs.
Address: Victoria Dockside, 18 Salisbury Road, Tsim Sha Tsui
The Undisputed King of Staycation Deals
The list of perks that come with the Citi Prestige card is impressive, especially for frequent hotel staycation visitors. Do note however that the HK$1,000-off deal can only be used twice during the promotion period, but with a total of 11 luxury staycation options to choose from, why not try them all throughout the year?
In addition to the hotel room deals mentioned above, restaurants within each hotel often offer more credit card deals, making many of these hotels entire travel destinations within themselves.