Citi Prestige is best known for its various travel perks, including airport lounge access worldwide, extra reward miles, as well as exclusive deals at some of the best staycation hotels in the city. Its famous Citi Prestige concierge service makes dinner and hotel reservations, gift arrangements, and various daily requests but a short phone call away, making Citi Prestige one of the best credit cards in Hong Kong for extraordinary experiences.
What's the big deal?
HK$1,000 off for each booking of at least one night stay for Citi Prestige cards
Expiry Date: 2022-12-31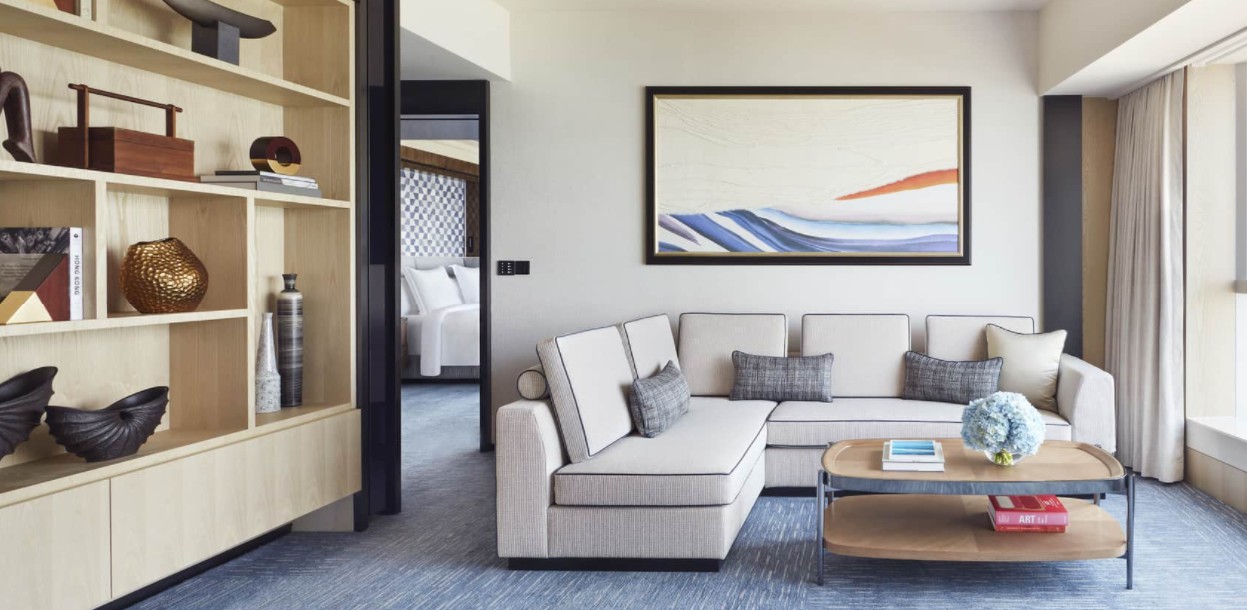 Located in the heart of Hong Kong island with magnificent waterfront views of Victoria Harbour and easy access to public transportation, Four Seasons has traditionally defined luxury accommodation in Hong Kong.
As a hotel with the most Michelin stars in the world, the culinary choices alone provide an unmatched experience, including 2 three-Michelin starred restaurants such as Lung King Heen – the first Chinese restaurant in the world to achieve such a feat. Just be sure to book ahead of time as unsurprisingly competition for tables can be fierce.
Also famous is the hotel's award-winning luxury spa and massage services. With an experienced team of professional masseuse, as well as hot and cold plunge pools, it is perfect for relieving all the tension in your body after months of hard work.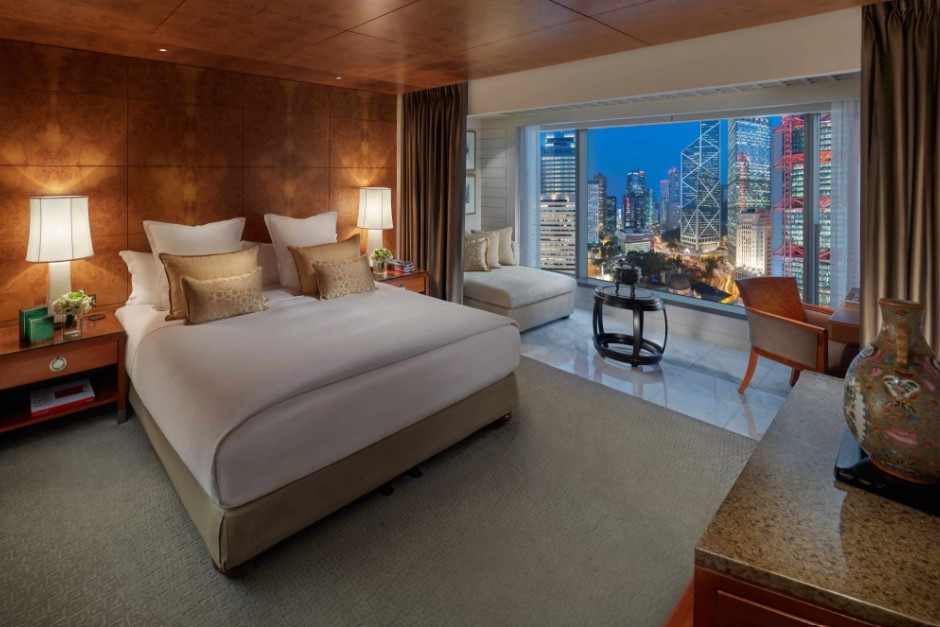 Mandarin Oriental is a classic and reliable option with its long history of dedication to guest experience and satisfaction. With the newly added lounge, The Mandarin Club, guests can enjoy afternoon tea and evening spreads before retreating to their rooms to take in the views around Central and Statue Square.
Featuring a number of dining outlets, including the one-Michelin star Man Wah, you will never have to feel hungry in this hotel. What's more, most of the restaurants here feature credit card deals too! Just search "Mandarin Oriental" on krip to find them all in one place.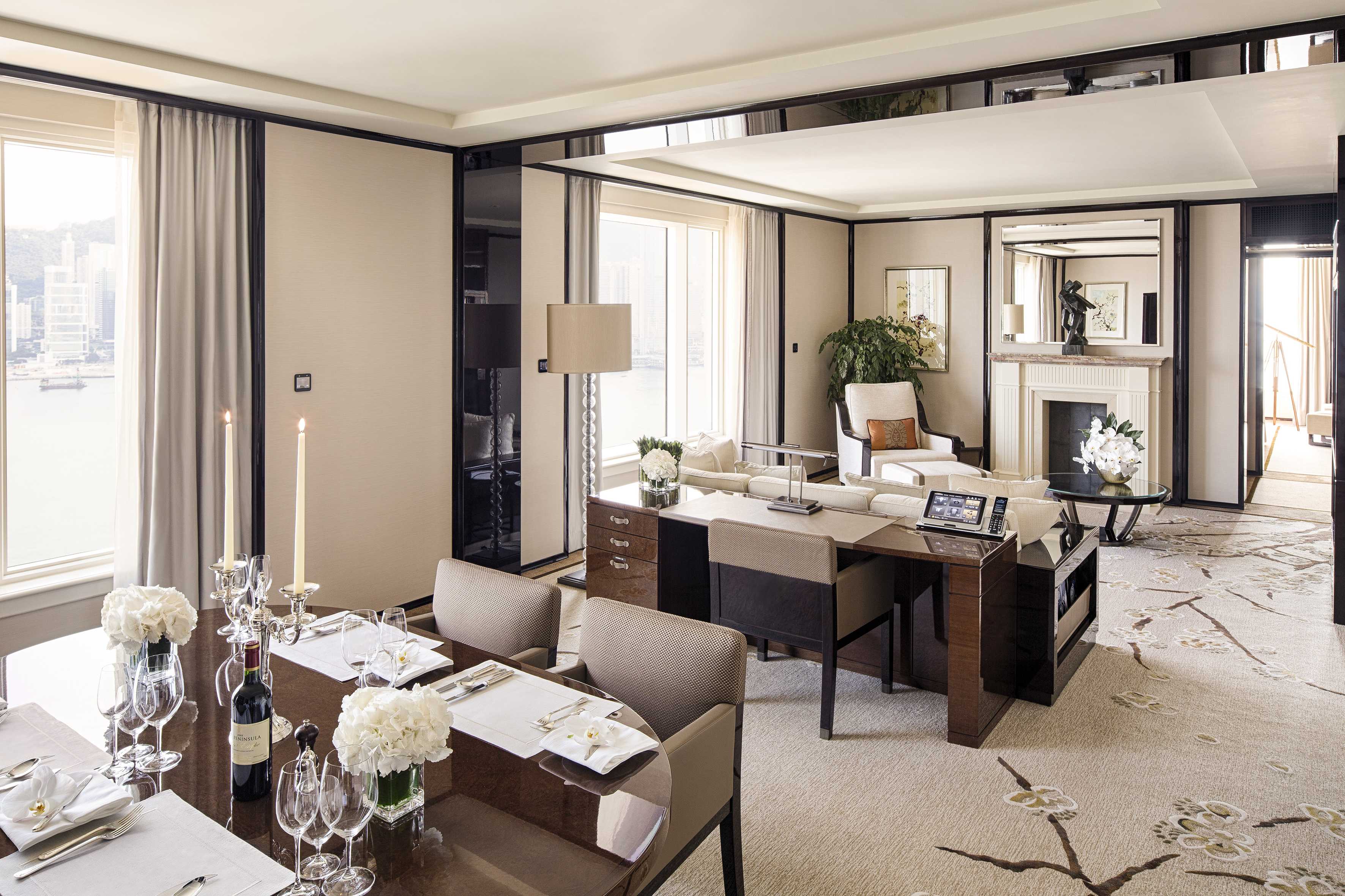 Opened nearly 100 years ago, the oldest hotel in Hong Kong has withstood the test of time thanks to its dedication to superior guest experiences. Its heritage is perfectly reflected by the numerous antiques displayed throughout the hotel, the traditional-style interior design, and even by the Roman-style swimming pool.
8 award-winning restaurants are available for you to choose from, including both French and Chinese fine dining. And at the end of the day guests can enjoy The Bar for some live jazz music paired with fine whiskey and spirits.
Contrasting with its traditional interior design is the modernity within each of the 300 guest rooms. With all of them equipped with modern furnishings, each room even has a tablet for convenient access to lighting, curtains, air conditioning control, and room service. Even a TV is included in front of each bathtub.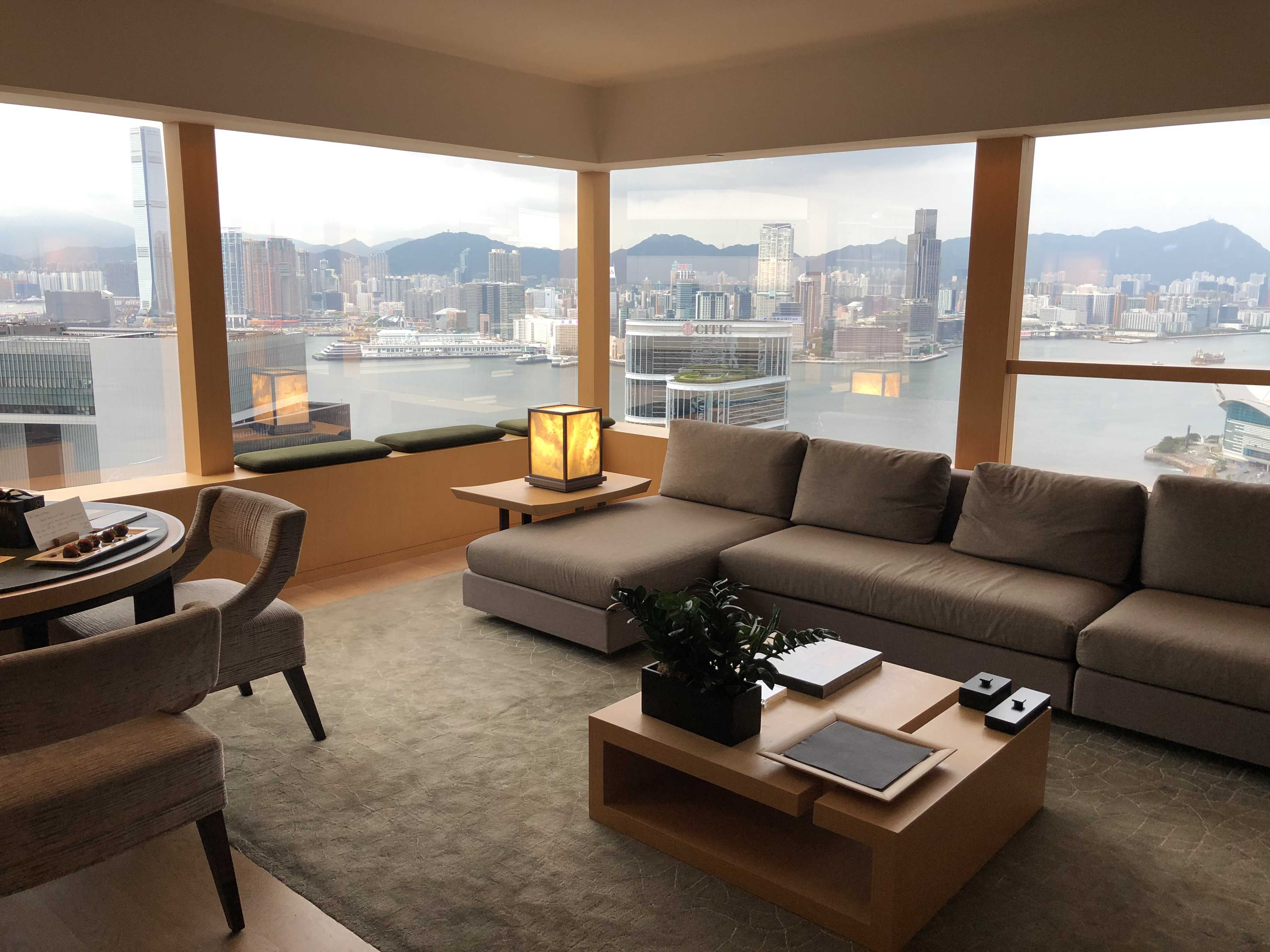 Opened since 2010, The Upper House is a boutique hotel designed by the renowned Andre Fu, exuding a calming and relaxing Japanese zen atmosphere in some of the largest rooms for Hong Kong hotels (>500 sqft for an entry level studio). The perfect urban oasis, yet only a mere 5-minute walk from Admiralty station. The Upper House also prides itself on its excellent, attentive, and personalized service.
Not only is there a fully featured gym as well as a restaurant and bar on the top floor to soak in the magnificent city views, there is even a library that is perfect for catching up on some reading or getting work done. A dedicated concierge is available at the library to order you a cup of coffee or tea when you need a little boost.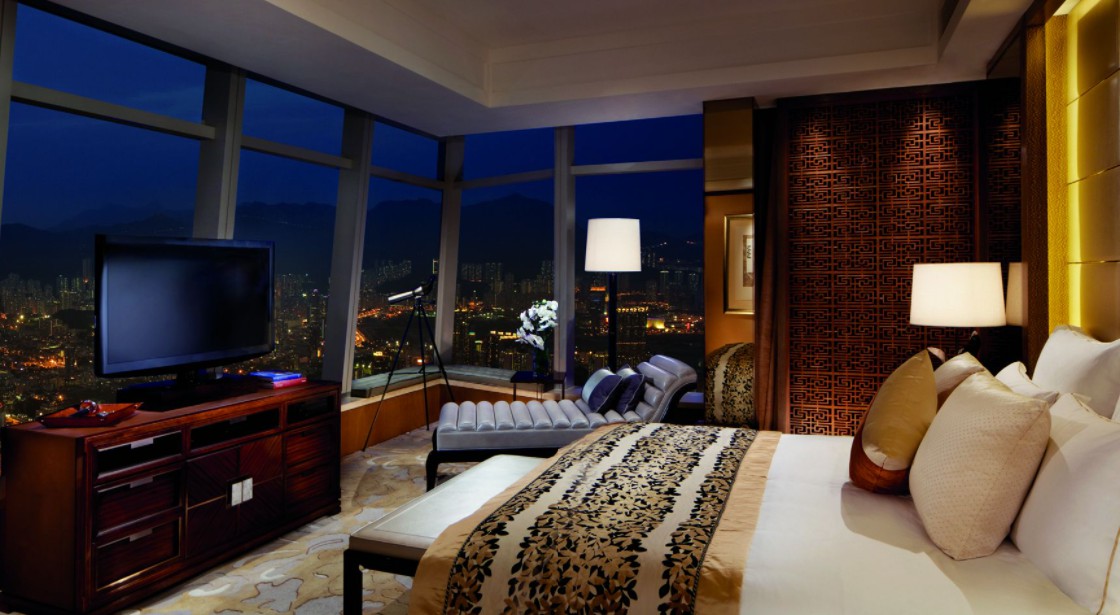 Want to wake up feeling like you're at the top of the world? At The Ritz-Carlton, that can very well become your literal reality. Located between floors 102 and 118 of the International Commercial Centre in West Kowloon, The Ritz-Carlton is in fact one of the highest hotels in the world.
Feast your eyes on the majestic view of Hong Kong from high above, whether it is from Michelin 2-star Chinese restaurant Tin Lung Heen, from Ozone – the aptly named highest bar in the world, or from the comfort of your very own sky view room.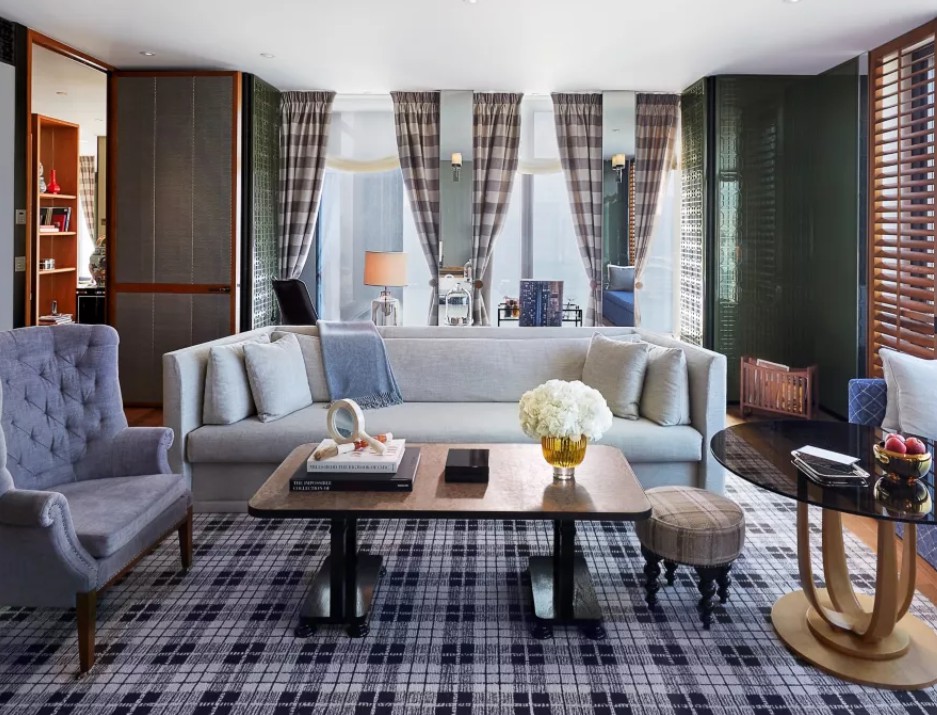 The flagship hotel of the Rosewood hotel group has become a symbol of Hong Kong's modern luxury hospitality. Every corner is thoughtfully designed by Tony Chi to give guests amazing views of the signature Victoria Harbour. With a total of 413 rooms, each room is at least 500 sqft, giving plenty of space for you, your loved ones, and your beloved pet. Yes, Rosewood is not only pet-friendly, but even provides various services catered to your pup or feline so you don't have to feel guilty about leaving them alone.
There is an abundance of quality restaurants for you to choose from, including chic all-day dining at Bayfare Social, authentic Indian-cuisine at CHAAT, and the steakhouse Henry. You can also indulge yourself in a luxury spa treatment at the Asaya wellness concept, making Rosewood truly a destination in and of itself. When you do want to venture out of Rosewood, the art-themed K-11 Musea shopping mall is also right next door, so there's no shortage of things to do even without setting foot outside.
Experience the Extraordinary
The list of perks that come with the Citi Prestige card is impressive, especially for frequent hotel staycation visitors, as HK$1,000-off every time is indeed nothing to scoff at. Do note however that the HK$1,000-off deal can only be used twice during the promotion period.
In addition to the hotel room deals mentioned above, Citi Prestige card holders also often get to enjoy further discounts with select restaurants within each hotel for the full luxury experience, making each of these hotels entire travel destinations themselves.