Following the success of their Tab S7 and S7+ models from a year and a half ago, this month Samsung has finally announced their new Tab S8 line of tablets, including not just the S8 and S8+, but also the groundbreaking S8 Ultra – a 14.6" behemoth of a tablet for content creators and Android multi-taskers. There really isn't anything else like it on the market right now.
But unless you're a content creator or have specific needs for a large digital canvas, you may want to think twice before shelling out HK$9,000+ on an Android tablet.
The Ultra's smaller siblings however, are remarkably similar to their respective predecessors the Tab S7 and S7+, and put side by side it is nigh impossible to tell them apart. Which begs the question if you've been looking for a new premium tablet for productivity or everyday use: Are the Tab S8 and S8+ worth your money? Should you save some money with credit card deals by getting the S7and S7+ on discount? Perhaps even consider the iPads instead?
Let's find out. 
How Much Will the Tab S8 and S8+ Cost?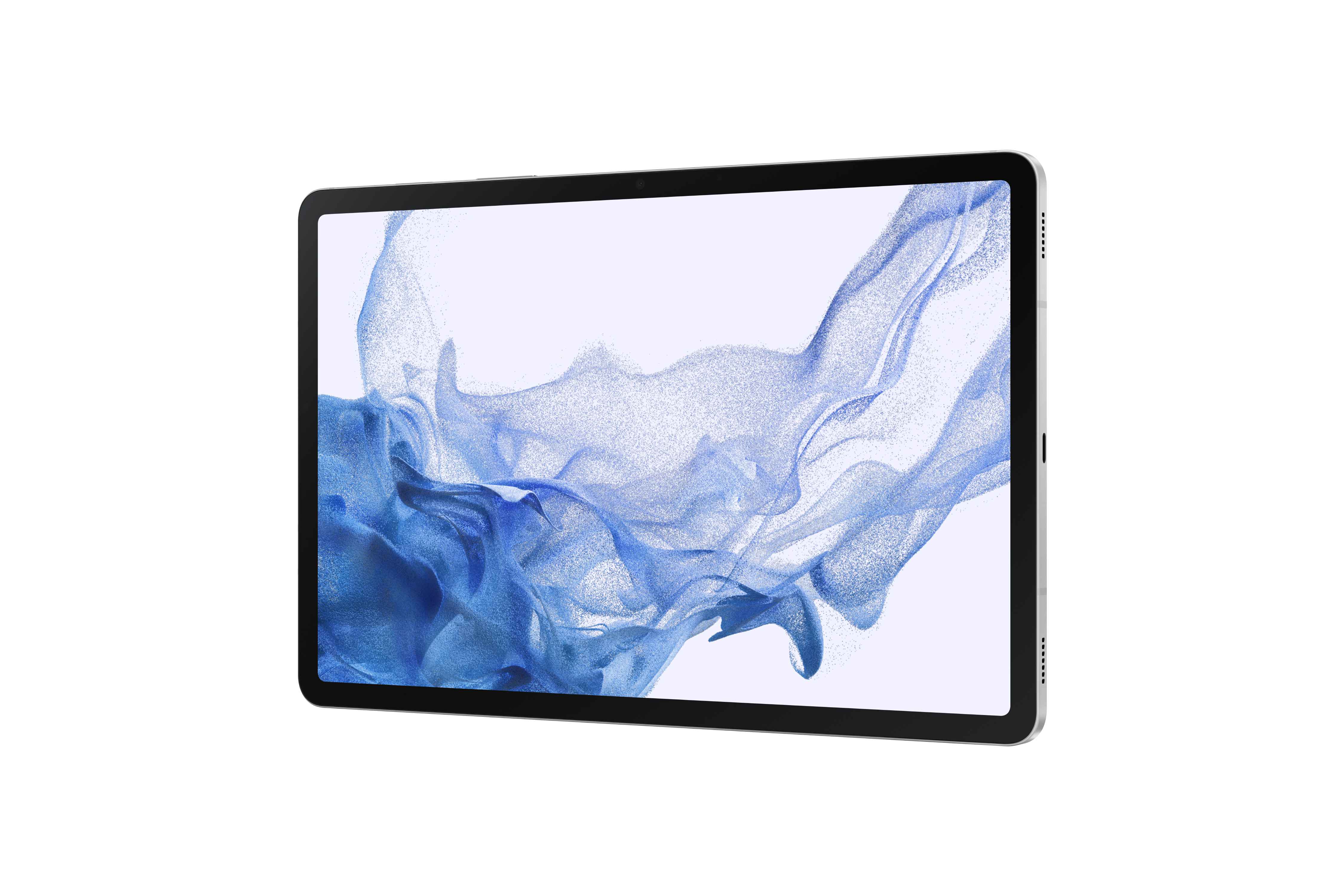 Official prices in Hong Kong aren't out yet, but a starting price of US$699 for the S8 and US$899 for the S8+ base models roughly translates to HK$5,400 and HK$7,000 respectively. Expect to pay more for extra storage, RAM, LTE connectivity, and for the keyboard cover. 
Galaxy Tab S8 vs S7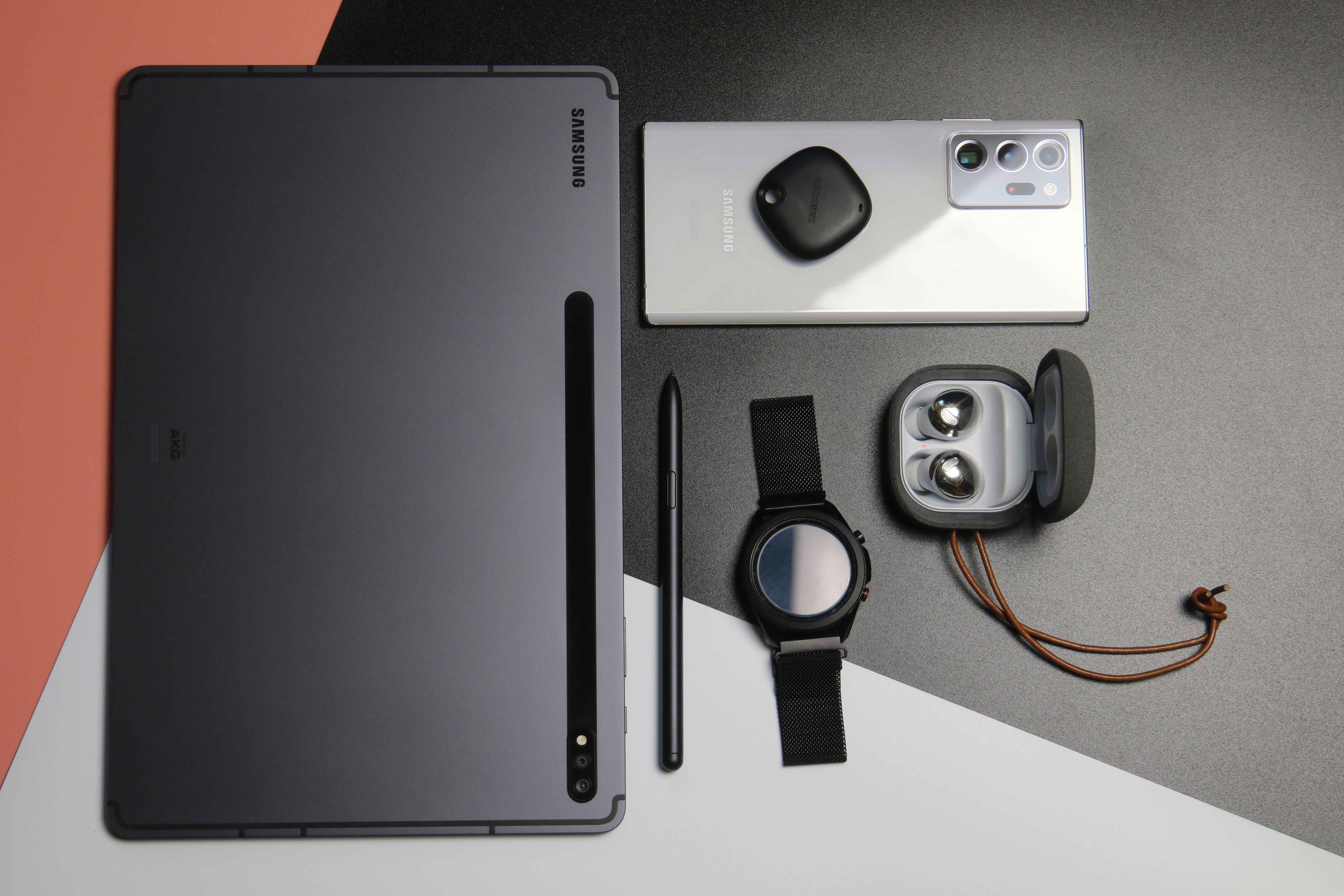 The Tab S8 and S7 are virtually identical 11 inch tablets in design and dimensions, as are their 12.4" variants. Under the hood, however, lies most of the important changes, including:
Upgrade from Snapdragon 865 CPU to Snapdragon 8 Gen 1. Jumping from a 7nm to 4nm architecture should translate to a noticeable improvement in processing and especially graphical performance for heavy games and workloads. If you're not a power user, the 865 chip is still a powerful chip in its own right, even if it is 2 generations old.
More RAM for multitasking, from 6-8GB for the S7 to 8-12GB for the S8.
S Pen latency reduced from 9 to 3 milliseconds, which translates to an even closer-to-paper feeling when writing or drawing. That said, the S Pen from last generation was already very good, and on par with Apple Pencil 2.
Better cameras front and back, jumping from 8-12 megapixels for the front-facing camera for better quality calls, while also slightly boosting the rear-facing cameras with larger sensors. The front cameras can also act as an ultra-wide, achieving an effect similar to Apple's Center Stage function.
Minor WiFi and Bluetooth upgrades, from WiFi 6 to 6E and Bluetooth 5.0 to 5.2.
Promise of 4 years of security updates until 2026, vs 3 years for S7 (until 2023).
All in all, the Tab S8 looks to be somewhat incremental upgrade from the Tab S7 lineup, and likely won't warrant an immediate replacement if you already own an S7. But if you have been using an older tablet and are looking to invest in a new one for the next 3+ years, these incremental upgrades do add up to a pretty enticing package that includes not just better performance across the board, but also better hardware for video calls for our new COVID reality.
Most importantly Samsung is finally promising 4 years of Android OS updates instead of 3 years for the S7. That alone is unprecedented for Android devices, and may be enough of a selling point for many to finally feel safe to try something other than iPads.
Better Than Apple iPads?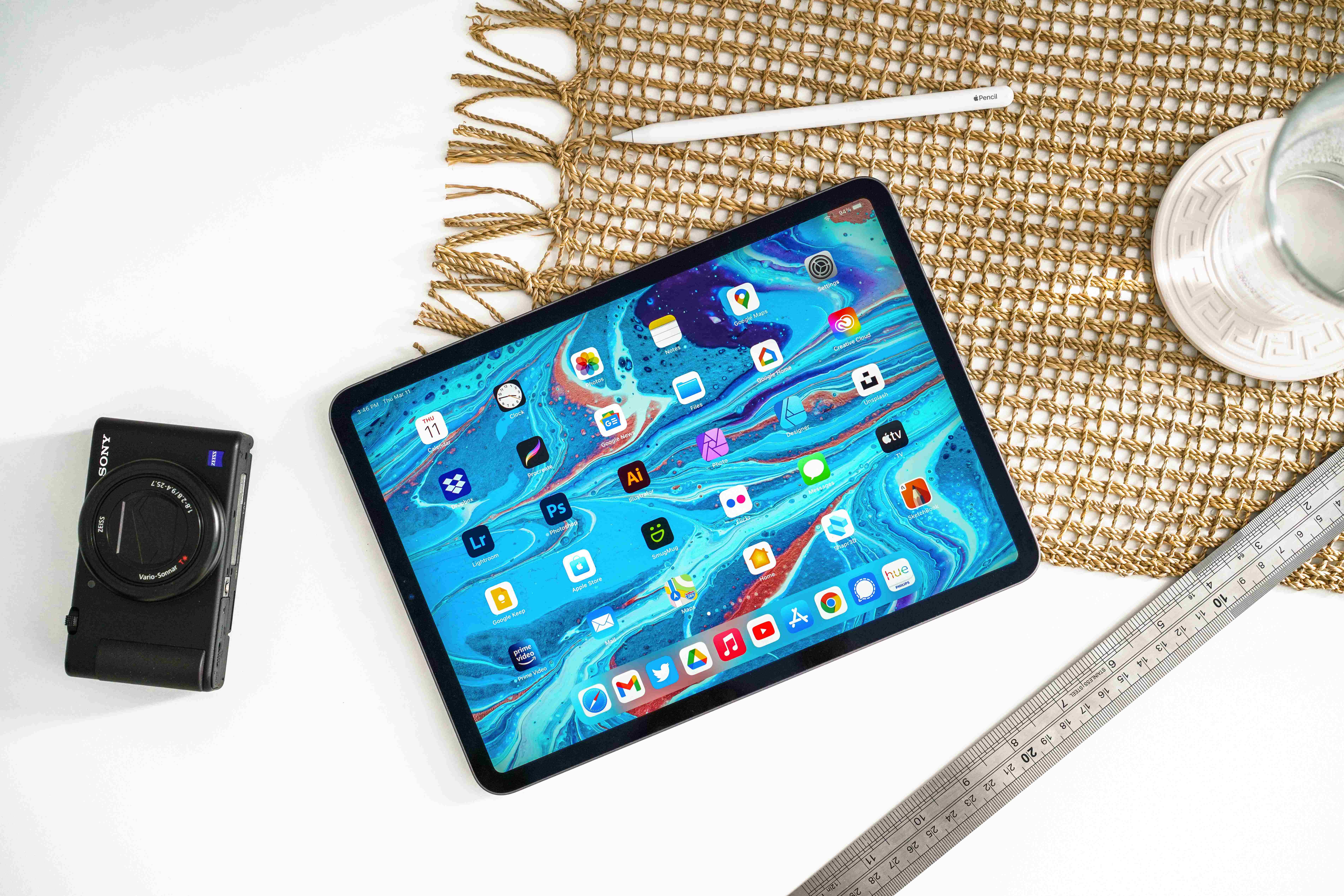 If your heart has room for considering both brands, the iPad Pro 11 and 12.9 are hard to beat. Let's be clear. iPadOS is still superior to Android when it comes to app offering and support. Android OS apps continue to struggle to optimize for the tablet form factor (often looking like blown up versions of phone apps), but Samsung has made incredible strides in closing the gap with the iPad, and continues to offer unique hardware options unavailable to iPad buyers.

Reasons to buy the Tab S7/S8
Reasons to buy the iPad Pro
– Expandable storage supporting up to 1TB via MicroSD
– Can be used as a mobile phone
– Aspect ratio for multitasking
– Samsung Dex for multitasking
– Free pen
– Significantly cheaper overall package
– Superior app selection and support
– Superior 1st and 3rd party accessories selection
– Aspect ratio better for single-app use
– M1 chip is in a league of its own
– Better color accuracy for professional creative work
Value
The S7 / S8 lines are considered premium tablets in the Android space, but somehow next to iPads with comparable configurations they can seem like a bargain. This is thanks to iPads not offering storage expandability, and they charge a hefty premium for internal storage upgrades. Samsung allows for up to 1TB of storage expansion via microSD, which gives you the flexibility to upgrade later if you find yourself running low.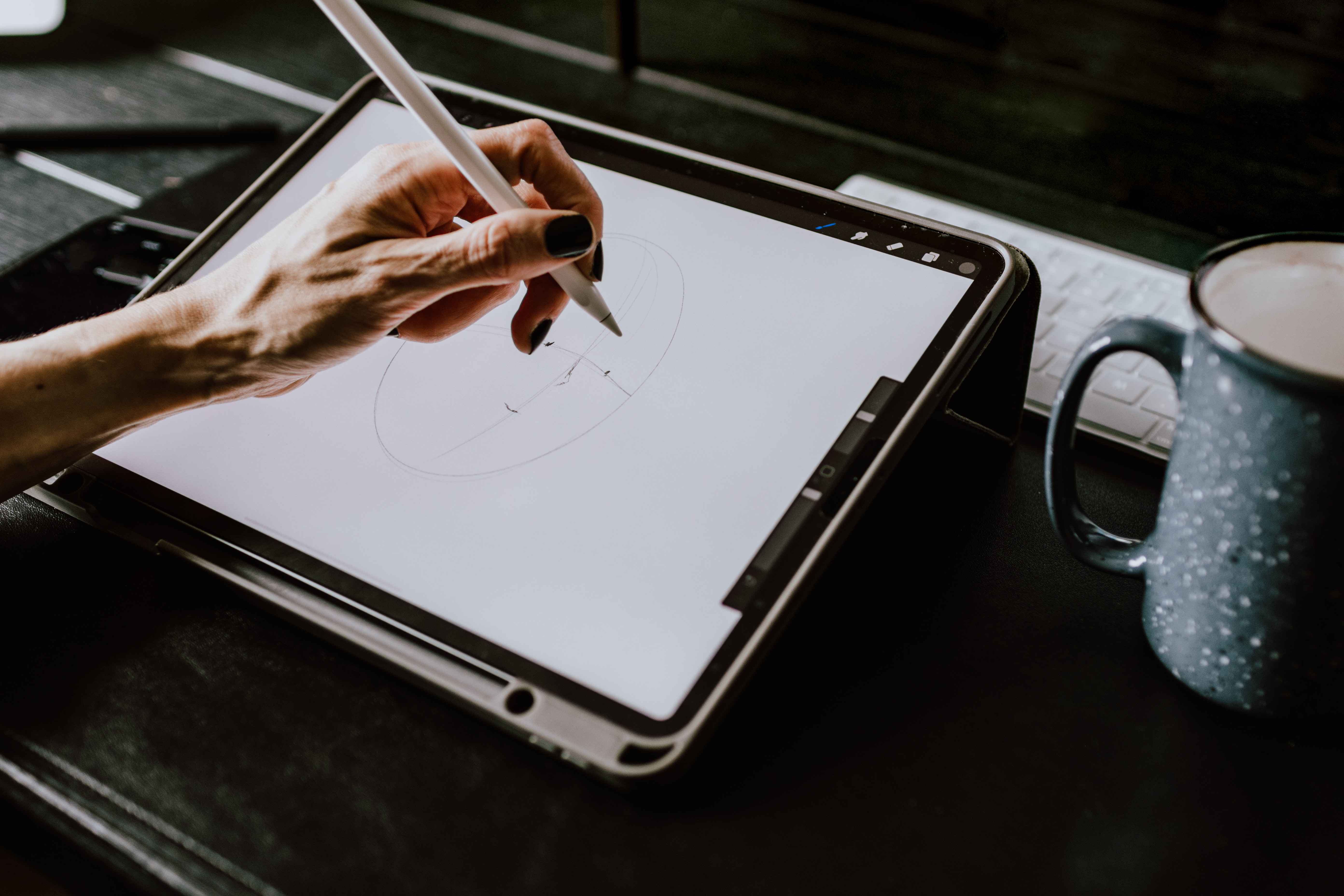 There is also the fact that the S Pen comes included in the box, versus an extra HK$1,000 for the Apple Pencil 2. Which pen is better may be debatable, but it is hard to argue with free.
Apps and Accessories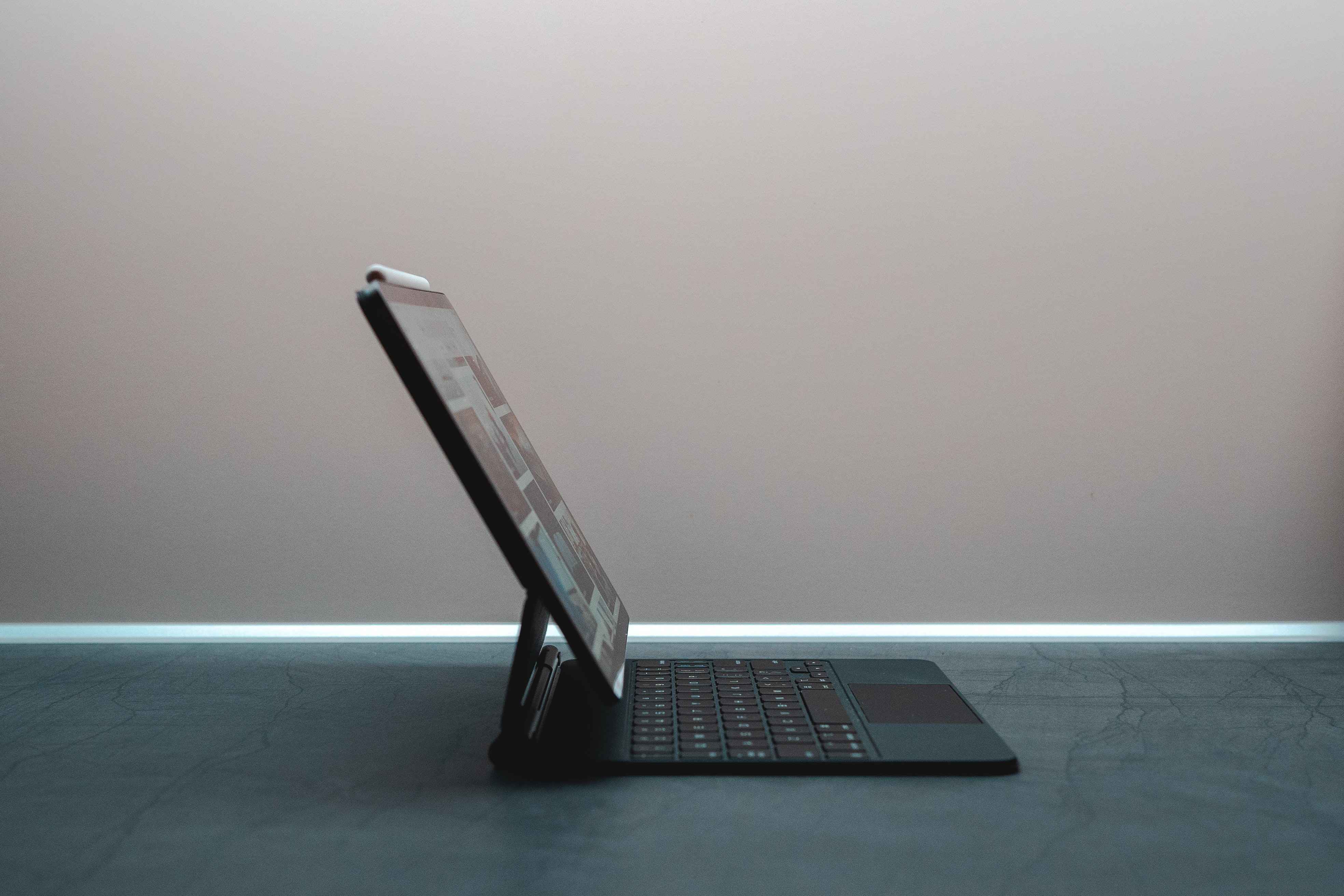 The iPads win hands down. iOS enjoys a vast app developer ecosystem – their jobs made easier by having far less hardware variety to account for. If you're dependent on certain professional or specialized apps on iPadOS, it may be difficult to find an Android equivalent. If you're only looking to do some video editing work, the popular iOS app Lumafusion is now officially supported for the Tab S7 and S8 as well, although much remains to be seen about the others.
The same applies to hardware accessories. Simply go on Amazon, and you can easily find pages and pages worth of Apple keyboard cases alone. Samsung's tablets however still lack good keyboard case options apart from their own Bookcover keyboard, which takes the form of a tablet fold-out stand – ideal for propping on a large surface area but awkward for lap use as it requires a larger footprint to maintain stability. The iPad's magic keyboard instead acts as a steady base itself, granting you more flexibility with where to use your tablet.
Productivity
When it comes to judging both as potential laptop replacements, Apple wins in terms of hardware, but Samsung wins in terms of laptop-like multitasking by offering Tab S7 / S8 the ability to activate Samsung Dex, which turns your Android experience into something much closer to traditional Windows with the ability to open, drag and resize individual app windows and browser tabs. There are still caveats, but the experience has come a long way since it was first introduced nearly half a decade ago.
Screen
The iPad also has a more color-accurate screen. In fact, the most recent 12.9" iPad Pro screen specifically enables you to edit XDR content. But Samsung has also been known for its display technologies for a very long time, especially for manufacturing vibrant panels for content consumption. Even its 16:9 aspect ratio lends itself better to movies than the iPads' 4:3. And if you want the absolute best picture quality for content consumption, the S7+ and S8+ and their OLED panels are some of the best screens you can find on any mobile device. Do note that this does not apply to the S7 and S8 models, both of which have less vibrant LCD screens that still look great nonetheless.
CPU / GPU
Lastly, we compare the hearts of both tablets. It is true that the M1 chip is a desktop class chip that makes the iPad Pro the fastest tablet out there by a mile, and even Tab S8's brand new Snapdragon 8 Gen 1 isn't anywhere close. That said, the vast majority of users won't ever come close to utilizing the full power of an M1 chip. In fact, even Apple themselves haven't maximized the chip's capabilities as apps are limited to using a maximum of 5GB ram only (even when some models offer up to 16GB).  For most, it simply boils down to whether the Snapdragon offering is fast enough, and for all but the most demanding use cases, it probably is. 
Where Can I Find S7 Deals?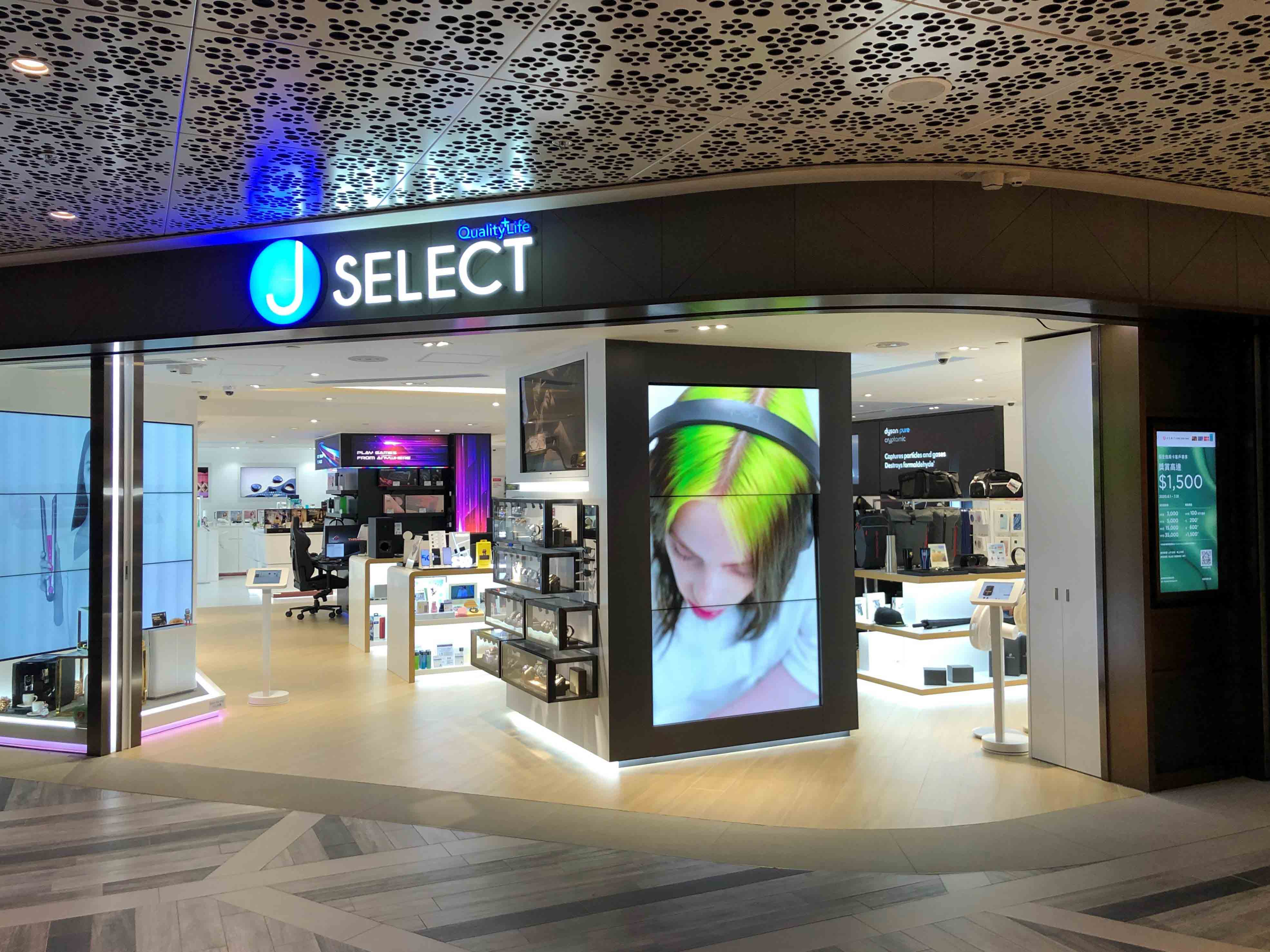 Broadway, Fortress, JSelect and Chung Yuen Electrical are all offering discounts on the Tab S7 line, but prices may fall further after the Tab S8 series hits the shelves, which is expected to be around early March.
JSelect in particular is offering an extra 5% off for HSBC and Hang Seng cardholders via promo-codes, which can be found here.
Stay tuned for more pricing updates!
Conclusion: Who Is The Galaxy Tab S8 / S8+ For?
The true value of the Tab S8 and S7 tablets lies in their versatility and software efforts to emulate a true laptop experience. Between the two Samsung tablets, if your needs are modest and don't require the latest and greatest, the S7 is also very much capable of being your everyday companion while granting you a gorgeous touch screen experience for media consumption and a free market-leading stylus. The S7 / S7+ may still be a compelling package if you manage to land on a significant discount.
Changes from the S7 to S8 are incremental, but altogether form a very compelling package if you don't already have the recently released tablet. For absolute best performance and software support, iPad Pros are still the ones to beat. But now that Samsung is also offering 4 years of OS support, there is finally a worthy alternative for the very first time.