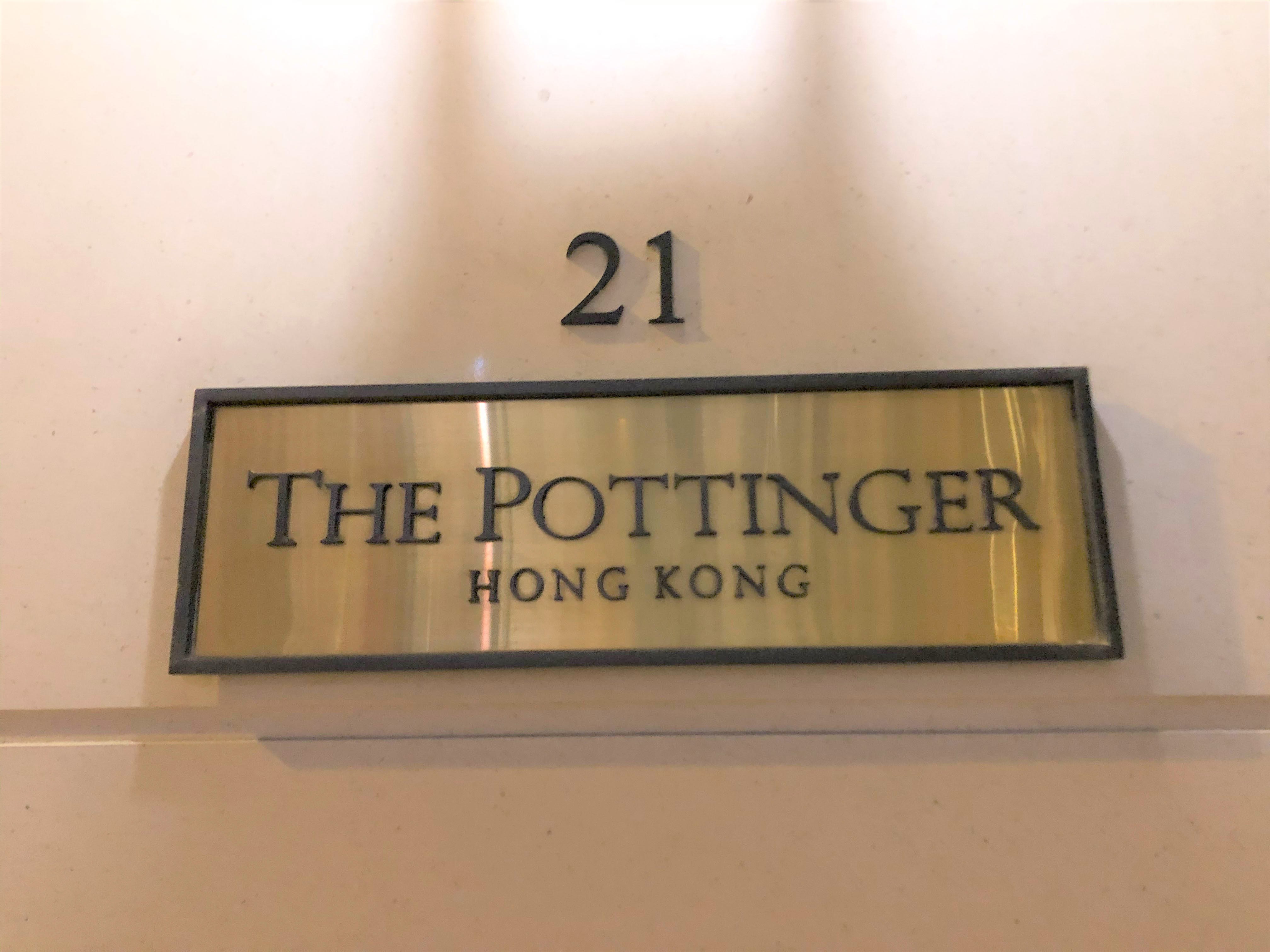 The Pottinger Hong Kong 石板街酒店
74 Queen's Road Central, Central
---
Create your account to discover deals from your credit cards
Special Offers
Complimentary second night in each calendar year

* Each basic Platinum Card member is entitled one complimentary second night voucher in each calendar year
Complimentary second night at SINO Hotels and Far East Hospitality Terms and Conditions:
1. The Offer (as defined in clause 2 of these Terms and Conditions) is applicable to Basic and Supplementary Cardmembers of The Platinum Card® issued by American Express International, Inc. ("American Express") in Hong Kong ("Eligible Card" and accordingly the "Eligible Cardmembers").
2. Eligible Cardmembers can enjoy a complimentary second night when staying one or more night(s) at one of the Participating Hotels below ("Participating Hotels") ("Offer"):
- Hong Kong Gold Coast Hotel
- The Pottinger Hong Kong
- The Fullerton Hotel Sydney
- The Fullerton Hotel Singapore
- Oasia Hotel Novena, Singapore
- Quincy Hotel Singapore
- The Clan Hotel Singapore
3. The Offer is valid until the expiry date printed on the complimentary second night voucher ("voucher").
4. Each Eligible Cardmember can use one voucher per stay only.
5. Blackout dates apply. Please contact Participating Hotels for details.
6. To enjoy the Offer, voucher and Eligible Card must be presented at Participating Hotels during check-in by Eligible Cardmembers. The voucher will be retained by Participating Hotels when it is used.
7. The Offer is valid for new bookings.
8. To enjoy the Offer, full payment must be settled with Eligible Card upon check-out.
9. To enjoy the Offer, advance reservation with Participating Hotels is required and subject to availability. Eligible Cardmembers must mention this offer with voucher number at the time of booking. Please contact Participating Hotels for reservation via below email or phone directly:
- Hong Kong Gold Coast Hotel
Email: reservations@goldcoasthotel.com.hk
Tel: (852) 2452 8833
- The Pottinger Hong Kong
Email: reservations@thepottinger.com
Tel: (852) 2308 3199
- The Fullerton Hotel Sydney
Email: fsy.reservations@fullertonhotels.com
Tel: (61) 2 8223 1111
- The Fullerton Hotel Singapore
Email: tfs.reservations@fullertonhotels.com
Tel: (65) 6533 8388
- Oasia Hotel Novena, Singapore
- Quincy Hotel Singapore
- The Clan Hotel Singapore
Email: reseasy@fareast.com.sg
Tel: (65) 6881 8888
10. The Offer is applicable to hotel room charges (including taxes and service charge) only.
11. The Offer is not applicable to prepaid bookings, third party bookings, Fine Hotels + Resorts and The Hotel Collection bookings, Preferred Hotels & Resorts Platinum Preferred partner rates and bookings made through The Platinum Travel Service and American Express Travel online.
12. For room package bookings, Eligible Cardmembers can stay in the same type of accommodation for the second night on room only basis with no package benefits/privileges included. Nominal charge applies for any package benefits/privileges enjoyed on the second night of stay and to be settled in full with Eligible Card upon consumption.
13. Hotel cancellation policies apply, as determined by each Participating Hotel. Please contact the Participating Hotel for full details.
14. Eligible Cardmembers must stay a minimum of one night paying the Participating Hotel's Best Available Rate to receive the Offer. All room rates are charged subject to local taxes and service charge.
15. Available room types vary according to each property and are subject to change. For enquiries, please contact
the specific hotel reservations office directly.
16. The voucher will not be re-issued if lost, damaged or expired.
17. The voucher is non-transferable and cannot be exchanged for cash or combined with any other offer, promotion or discount.
18. The Offer is not valid for groups or conventions.
19. Any back-to-back stays within 24 hours will be taken as one qualifying stay only.
20. All charges are payable upon check-out in the local currency. A Foreign Currency Charge applies when a transaction is conducted in a currency other than Hong Kong Dollars. For more information regarding charges made in foreign currencies, please refer to the relevant Card Member Agreement.
21. In case of any enquiry related to this Offer, please call The Platinum Card Service on 2277 2233.
22. Participating Hotels are solely responsible for all products, services, consultations and advice offered to Cardmembers. American Express is not the provider of any of these products and/or services herein and makes no representation or warranty in relation to the same.
23. American Express shall not be liable for any loss or damage whatsoever which is suffered (including but not limited to indirect or consequential loss), or for personal injury which is suffered or sustained, as a result of taking or using any of the products/services, except for any liability which cannot be excluded by law.
24. American Express and Participating Hotels reserve the right to change these Terms and Conditions, suspend or terminate the Offer at any time without prior notice.
25. Should any dispute arise, the decision of American Express and Participating Hotels shall be final and conclusive.
26. Hotel reserves the right to decline any client's booking for public health and safety reason.
27. In case of inconsistency between English and Chinese versions of these Terms and Conditions, the English version shall prevail.

For more details, please visit: https://www.americanexpress.com/content/dam/amex/hk/en/staticassets/pdf/membership-benefits/offers/charge-card/The-Platinum-TnC-EN.pdf
The Platinum Card®
American Express® Peninsula Platinum Card
10%+ Off
10% off Best Available Rate
Remarks:
10% service charge applies
Not applicable to event and commercial use

General Terms and Conditions:
1. Unless specified, the offers are valid till 31 December 2022.
2. The promotion is applicable to UnionPay Credit and ATM Card with card number starting with 62 (refers to "UnionPay Card"), UnionPay Mobile QuickPass/QuickPass Card and UnionPay QR Code payment, except the RMB cards issued by specific Hong Kong and Macau card issuing institutions. Qualified transactions must be settled via UnionPay network.
3. Cardholders must state the usage of the offers in advance (when making appointment, ordering or before payment).
4. The offers cannot be used in conjunction with other special promotion, members' privileges, discounts, promotional coupons, discounted and fixed-priced items unless specified.
5. The offers or gifts carry no cash value and cannot be exchanged for cash.
6. Each customer can enjoy the offer or redeem the gift once only in each transaction unless specified.
7. The offers are only available while stock lasts.
8. The prices shown are for reference only.
9. The offers are applicable to all outlets of merchants in Hong Kong and Macau unless specified.
10. Should a participating merchant close, any offer provided by said participating merchant will be terminated immediately.
11. Individual terms and conditions apply to merchant offers. Please refer to respective merchant offer details or check with merchants.
12. UnionPay International Company Limited is not responsible for and shall have no liability in respect of the quality of the products and services provided by the relevant merchants.
13. In case of disputes, the decisions of the participating merchants shall be final and conclusive.
14. In case of discrepancy between the Chinese and English versions of the terms and conditions, the Chinese version shall prevail for all purposes.
BOC Dual Currency Platinum Card
BOC UnionPay Dual Currency Platinum Card
BOC UPI Dual Currency Commercial Platinum Card
BOC CUP E-Cantonfair Dual Currency Commercial Card
BOC SaSa Dual Currency Credit Card
BOC CEA Dual Currency Credit Card
BOC GOOD DAY UnionPay Dual Currency Platinum Card
BOC Hospital Authority UnionPay Dual Currency Platinum Card
BOC HKUST UnionPay Dual Currency Platinum Card
BOC HKICPA UnionPay Dual Currency Platinum Card
BOC HKCEA Dual Currency Platinum Card
BEA UnionPay Dual Currency Platinum Credit Card
CCB (Asia) UnionPay Dual Currency Platinum Credit Card
CCB (Asia) Octopus UnionPay Dual Currency Credit Card
CCB (Asia) Pui Ching UnionPay Dual Currency Credit Card
CMB Wing Lung UnionPay Dual Currency Platinum Card
Dah Sing UnionPay Dual Currency Platinum Card
Hang Seng UnionPay Platinum Card
Hang Seng Renminbi Platinum Card
HSBC Business UnionPay Platinum Card
ICBC KMB UnionPay Dual Currency Platinum Card
ICBC Greater Bay Area UnionPay Dual Currency Platinum Card
ICBC Horoscope UnionPay Dual Currency Platinum Card
ICBC UnionPay Platinum Corporate Card
ICBC AXA UnionPay Dual Currency Platinum Card
ICBC Chimelong UnionPay Dual Currency Platinum Card
OCBC Wing Hang UnionPay Platinum Credit Card
Standard Chartered UnionPay Dual Currency Platinum Credit Card
CCB (Asia) Construction Industry UnionPay Dual Currency Credit Card
Octopus eat+ UnionPay Credit Card
GBA Youth Card
ICBC AXA UnionPay Dual Currency Virtual Digital Credit Card
ICBC UnionPay Dual Currency Virtual Digital Credit Card
BOC HKMU Dual Currency Platinum Card
Chong Hing UnionPay Dual Currency Gold Card
Dah Sing UnionPay Dual Currency Classic Card
Hang Seng UnionPay Credit Card
Hang Seng Renminbi Gold Card
Hang Seng Renminbi Credit Card
HSBC UnionPay Dual Currency Credit Card
Dual Currency UnionPay NCB ATM Card
Dual Currency UnionPay NCB Wealth Management ATM Card
AEON UnionPay Credit Card
Sowers Action UnionPay Credit Card
"Justice League" UnionPay ATM Card
"Justice League" UnionPay NCB Wealth Management ATM Card
BOC Dual Currency Diamond Card
BOC UnionPay Dual Currency Diamond Card
BOC CMHK Dual Currency Diamond Card
Bank of Communications CUP Dual Currency Diamond Card
Bank of Communications FWD CUP Dual Currency Diamond Card
Bank of Communications Yan Chai CUP Dual Currency Diamond Card
CCB (Asia) AIA UnionPay Diamond Credit Card
CNCBI Air China Dual Currency Credit Card
Chong Hing UnionPay Dual Currency Diamond Card
Citi Rewards UnionPay Card
Dah Sing Autotoll E-Serve CUP Dual Currency Diamond Business Card
Dah Sing Autotoll E-Serve CUP Dual Currency Diamond Card
Hang Seng UnionPay RMB Diamond Commercial Card
HSBC UnionPay Dual Currency Diamond Credit Card
HSBC Pulse UnionPay Dual Currency Diamond Credit Card
ICBC KMB UnionPay Dual Currency Diamond Card
ICBC China Overseas Unionpay Dual Currency Card
ICBC Greater Bay Area UnionPay Dual Currency Diamond Card
ICBC Horoscope UnionPay Dual Currency Diamond Card
ICBC UnionPay Dual Currency Diamond Card
ICBC UnionPay Diamond Corporate Card
ICBC LINE FRIENDS UnionPay Dual Currency Diamond Card
ICBC Swiss Privilege UnionPay Dual Currency Diamond Card
Shanghai Commercial Bank UnionPay Diamond
Shanghai Commercial Bank Corporate UnionPay Diamond
Pok Oi UnionPay Diamond Credit Card
EarnMore UnionPay Diamond Card
WeWa UnionPay Diamond Card
AEON UnionPay Premium Credit Card
BOC i-card (Virtual Card)
Octopus Auto Living UnionPay Diamond Credit Card
CNCBI CITICdiamond UnionPay Dual Currency Credit Card
CNCBI GBA Dual Currency Credit Card
Shanghai Fraternity Association Credit Card
Bank of Communications Greater Bay Area CUP Diamond Card
Bank of Communications Gundam CUP Diamond Card
BEA UnionPay Dual Currency DIAMOND Credit Card
Kiangsu Chekiang and Shanghai Residents (H.K.) Association Credit Card
CCB (Asia) UnionPay Diamond Prestige Credit Card
Deals from Other Credit Cards (
2

)
No missing out reward