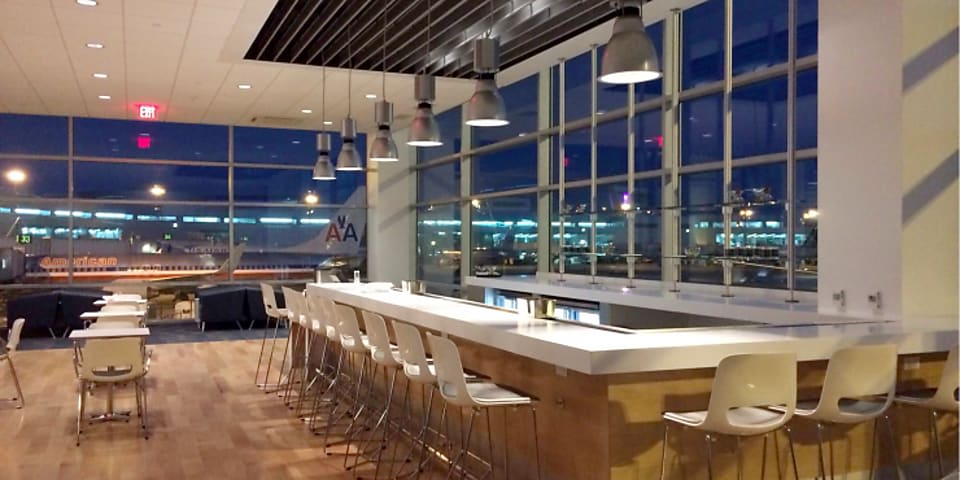 Airspace Lounge
---
Create your account to discover rewards from your credit cards
Special Offers
Complimentary lounge access (to bring any additional guests, you'll be responsible for the guest fees, which vary by location)

*Please present valid Platinum Card and valid ID. You can bring your spouse and children under the age of 21 or up to two companions as complimentary guests to enter
Terms and Conditions:
This benefit is available to Consumer and Business Platinum Card® and Centurion® Card Members ("Card Member").
Card Member must present his or her valid Card and government-issued I.D. Ticket not required for Airspace Lounges.
In some cases, Card Member must be 21 years of age to enter without a parent or guardian.
The Card Member's spouse and children under the age of 21 or up to two (2) companions may enter the club as complimentary guests.
Card Member must adhere to all house rules of participating lounges.
Card Members and his or her guests will receive all of the complimentary benefits and amenities afforded to the Airspace Lounge customers, as well as access to purchase non-complimentary items.
Some product features may be subject to additional charges.
Airspace Lounge locations are subject to change.

General Terms and Conditions
1. Participating partners are solely responsible for all products, services, consultations and advice offered to Cardmembers.
2. American Express International, Inc. ("American Express") is not the provider of the services or related goods, pursuant to this offer, and makes no representation or warranty in relation to the same. American Express will also not be liable to Cardmembers, in relation to the services or related goods provided pursuant to this offer.
3. American Express and the participating partners reserve the right to change the Terms and Conditions at any time without prior notice.
4. Should any dispute arise, the decision of American Express and the participating partners shall be final.
5. In the event of any inconsistency between the English and Chinese versions of these Terms and Conditions, the English version shall prevail.
American Express Centurion® Card
The Platinum Card®
American Express® Peninsula Platinum Card
Rewards from Other Credit Cards (
1

)
No missing out reward