Hong Kong as a tourist destination isn't just known for the bustling city life and some of the best foods in the world, but also for the great outdoors. The many outlying islands to explore, the various mountain trails to conquer, and the snippets of Chinese and British colonial history scattered throughout. Now that international travel has become more difficult, perhaps it is the perfect chance to revisit many of these hidden gems away from the city while avoiding the usual tourist crowds. You may also be surprised to find that you can still save quite a bit with the credit cards you have. Here are a few deals in far flung places that you can enjoy if you ever find yourself escaping the city life.
---
Lamma Island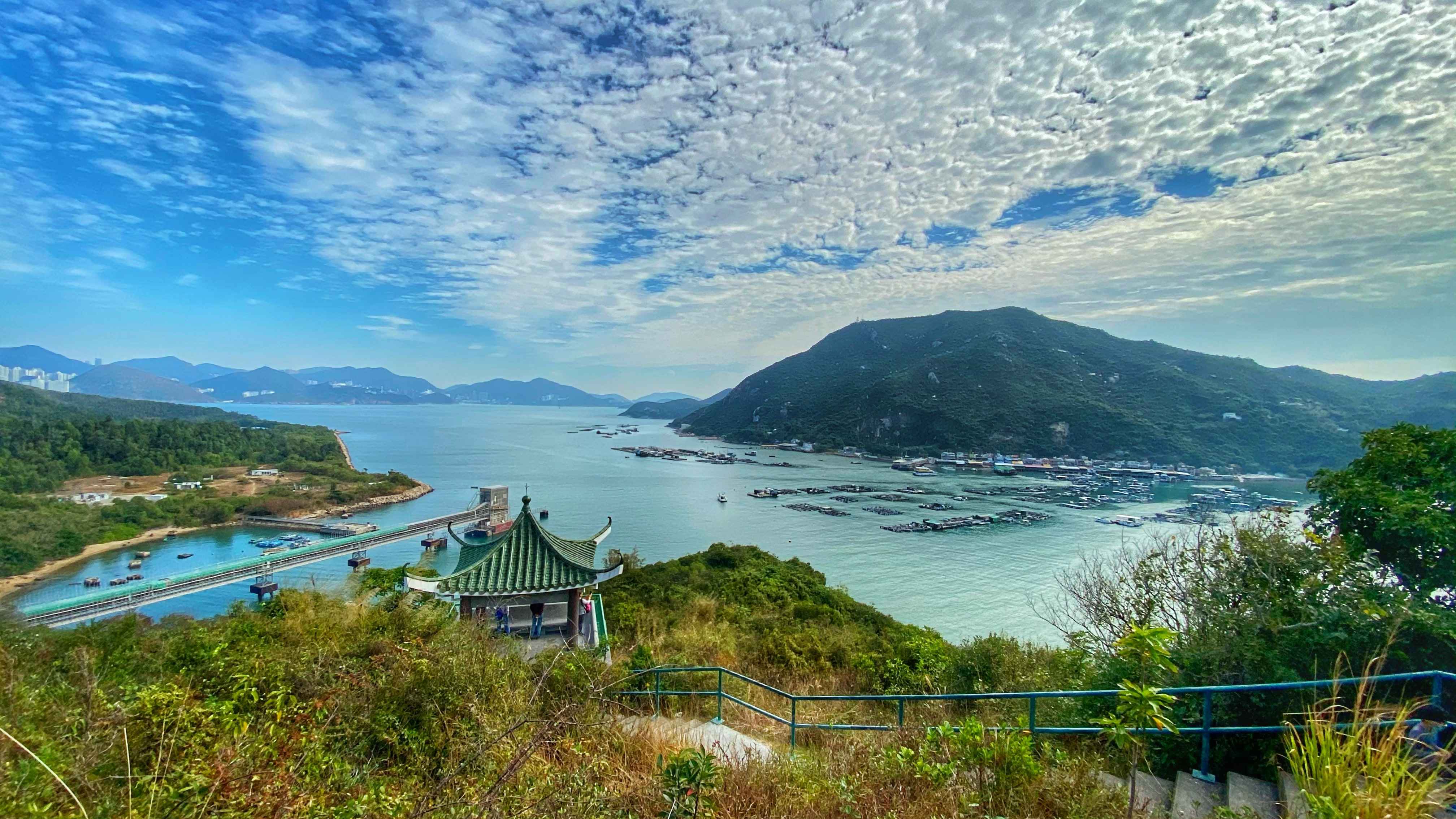 Stepping onto Lamma Island feels like being transported to an entirely different world every single time. Only a 20 to 30-minute ferry ride from Central, Lamma Island is a stark contrast to the urban jungle, and a common destination for trail hiking, calming beaches, and seafood.
Split primarily into two areas, Yung Shue Wan and its surrounding area is where most shops and restaurants are located. The "centre" of the island, if you will. For first timers, that is a good place to start. The fascinating contrast between local and western cultures on the same island is already immediately apparent. No matter where you decide to stop by, that laid back atmosphere is the same wherever you go.
Up for a good hike to the other side? You will be rewarded with a scenic journey en route to the more tranquil side of Lamma Island – Sok Kwu Wan – as well as a cluster of restaurants to choose from to end your day. And among them, perhaps none are more famous than the Lamma Rainbow. In business for 30 years, Lamma Rainbow (formerly Rainbow Seafood Restaurant) is practically an inseparable part of the island's history. Hard to miss when you walk along Sok Kwu Wan, and with a generous selection of local seafood dishes as well as capacity for over 100 people, Lamma Rainbow is a safe bet especially when you travel in groups.
If you are a Hang Seng cardholder, be sure to grab their free anti-epidemic set (valued at HK$205) if you spend $1,000 or more on their a la carte menu, which among other things includes an anti-microbial and reusable face mask. When it is time to leave, they even offer a free shuttle ferry service straight back to Central. 
---
Mui Wo in Lantau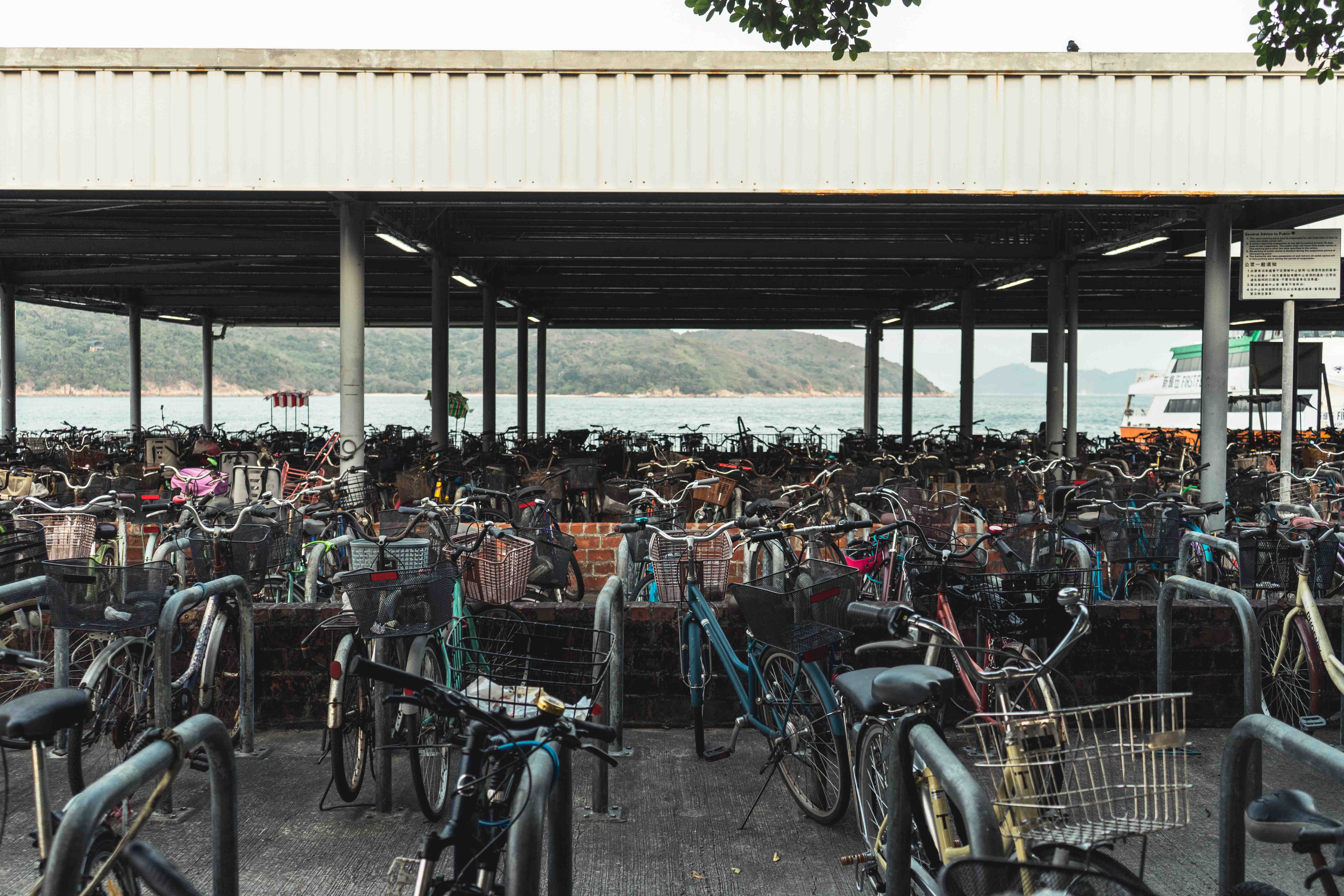 The exclusive gateway to Lantau Island once upon a time, Mui Wo is now a quiet and lesser known tourist destination, making it ideal if avoiding crowds is your priority. The Silvermine Bay beach is a must-visit as one of the best in Lantau, and of course there are the silver mining caves themselves. So named due to the silver mines that sustained this island's economy many many years ago. There is also a small waterfall right next to the mines that is surprisingly quiet most of the time. A perfect spot for a leisurely picnic.
A 35-50 minute ferry ride from Central Pier (depending on which one you take), Mui Wo may reveal a much more laid back side of Hong Kong, but still features enough familiar shops that all serve as a reminder that you are still very much within civilization. Common chains including McDonald's, Starbucks, and Wellcome.
One full day is plenty for a trip to Mui Wo. But if you want to make it a comfortable overnight stay, there's the Silvermine Beach Resort, boasting 128 rooms, a gym, sauna, swimming pool and more. The best part? The resort also offers pet-friendly rooms. So it is okay to bring little Bailey along for a change, explore the island together, and end the day with a relaxing dinner at the resort's very own Seashore Cuisine.
China Construction Bank cardholders can even skip the 10% service charge at the restaurant. And if you are an HSBC or Dah Sing cardholder, you also get up to 15% off regular-priced rooms. 
---
Cheung Chau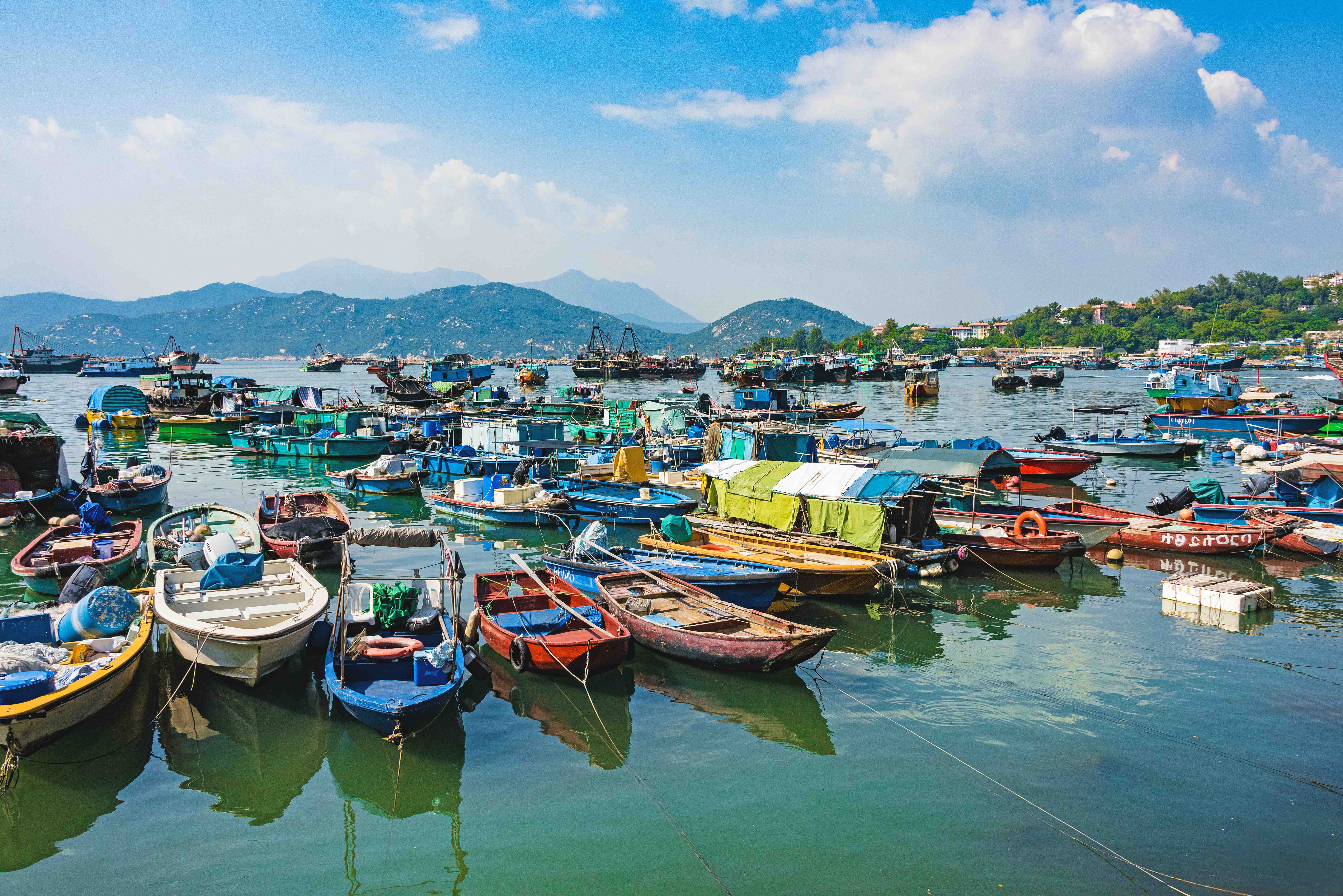 Cheung Chau needs little introduction. One of the easiest islands to reach and one of the most popular, Cheung Chau is an interesting mix of modernity and the traditional. Colourful fishing boats, roadside shrines and temples are in abundance on the island. But Cheung Chau is also for those who still prefer to travel without sacrificing modern store conveniences.
Sure your only mode of transportation may be just a bicycle, but Cheung Chau's main street is very well developed, with many familiar chains such as Mannings, Watsons, 7-11, Circle K, Park n Shop, McDonald's, and even a 759 Store. Definitely handy if you find yourself in dire need of sunscreen, medication, snacks and other necessities. So if you have eligible credit cards to take advantage of any deals from these stores, be sure to bring them along.
---
Sai Kung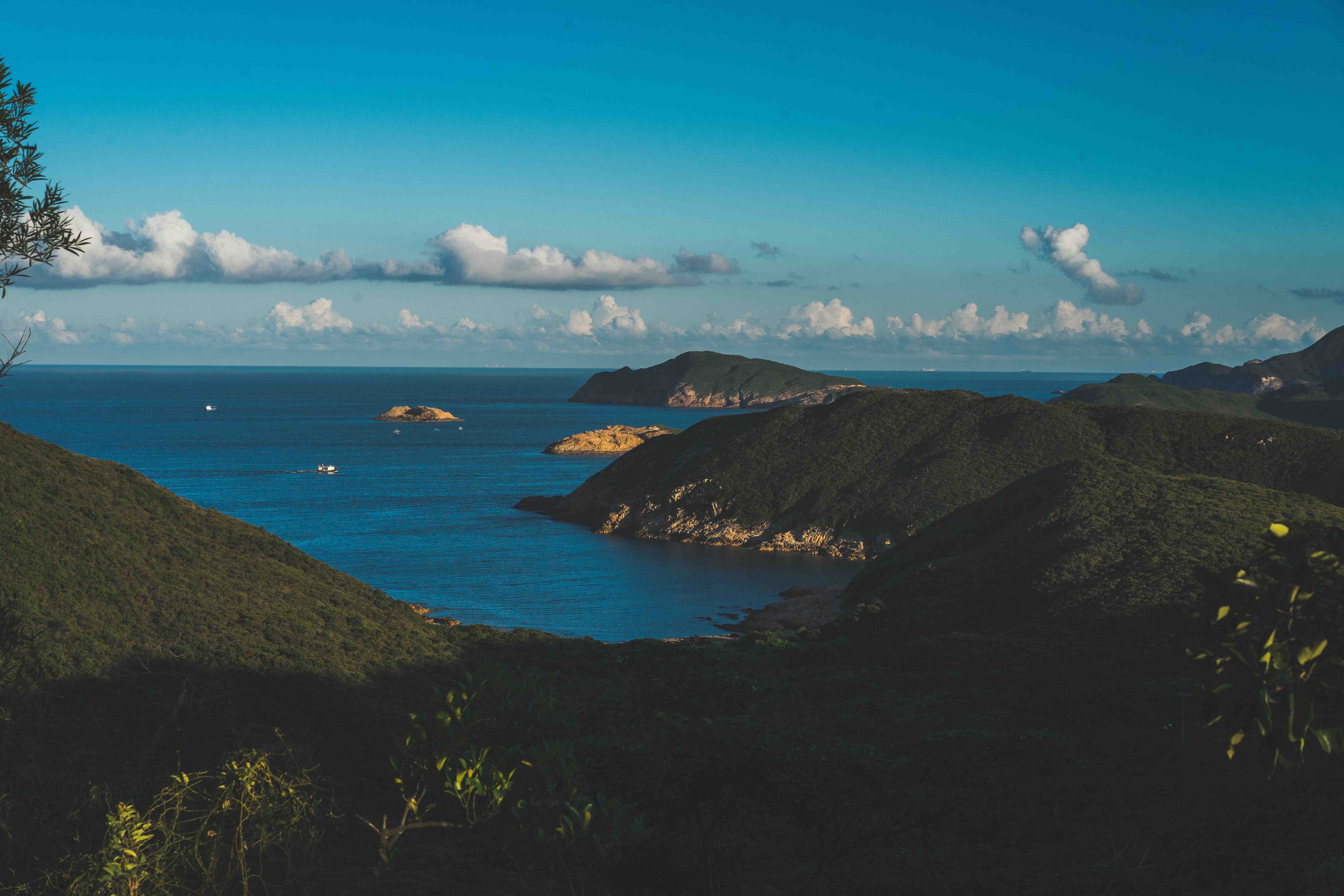 Known as the "back garden of Hong Kong" and incredibly popular with tourists and locals alike, Sai Kung is a frequent destination for water sports such as wake surfing and kayaking, as well as nature hikes and seafood. And of course the ever-popular junk boat trips. Far enough from the city for a completely different vibe, yet close enough that many conveniences can still be found.
There is just one issue. With only one main road leading into and out of Sai Kung, when junk boats and surfers come back to shore for their return trip to the city in the evening, traffic can get incredibly congested, at worst taking up to an hour just to get to the nearest MTR station.
Instead of following the crowd, why not end your day at one of the many restaurants in Sai Kung? Enjoy all day breakfast and Western seafood dishes at Gastrobox and get 10% off your dinner bill if you are an HSBC or Hang Seng cardholder. Alternatively, Bacco serves authentic Indian cuisine coupled with competitively priced beers. HSBC, BEA, or UnionPay cardholders can also enjoy a 10% discount from their a la carte dinner menu. A satisfying end to a day of exploration. 
---
Time to explore Hong Kong all over again
When life gets so hectic that you feel you just don't have time, these destinations may seem too far away to be worthwhile visits. But it is also important to take a proper break every once in a while, thoroughly relax for a change of pace, and reset. Lucky for us, our city is not only one of the best places on the planet for foodies, but also one of the safest (if not the safest) thanks to many months with zero domestic cases of COVID. Traveling within Hong Kong still feels perfectly convenient and risk free, so until international travel goes back to normal, it is the perfect time to explore Hong Kong all over again.