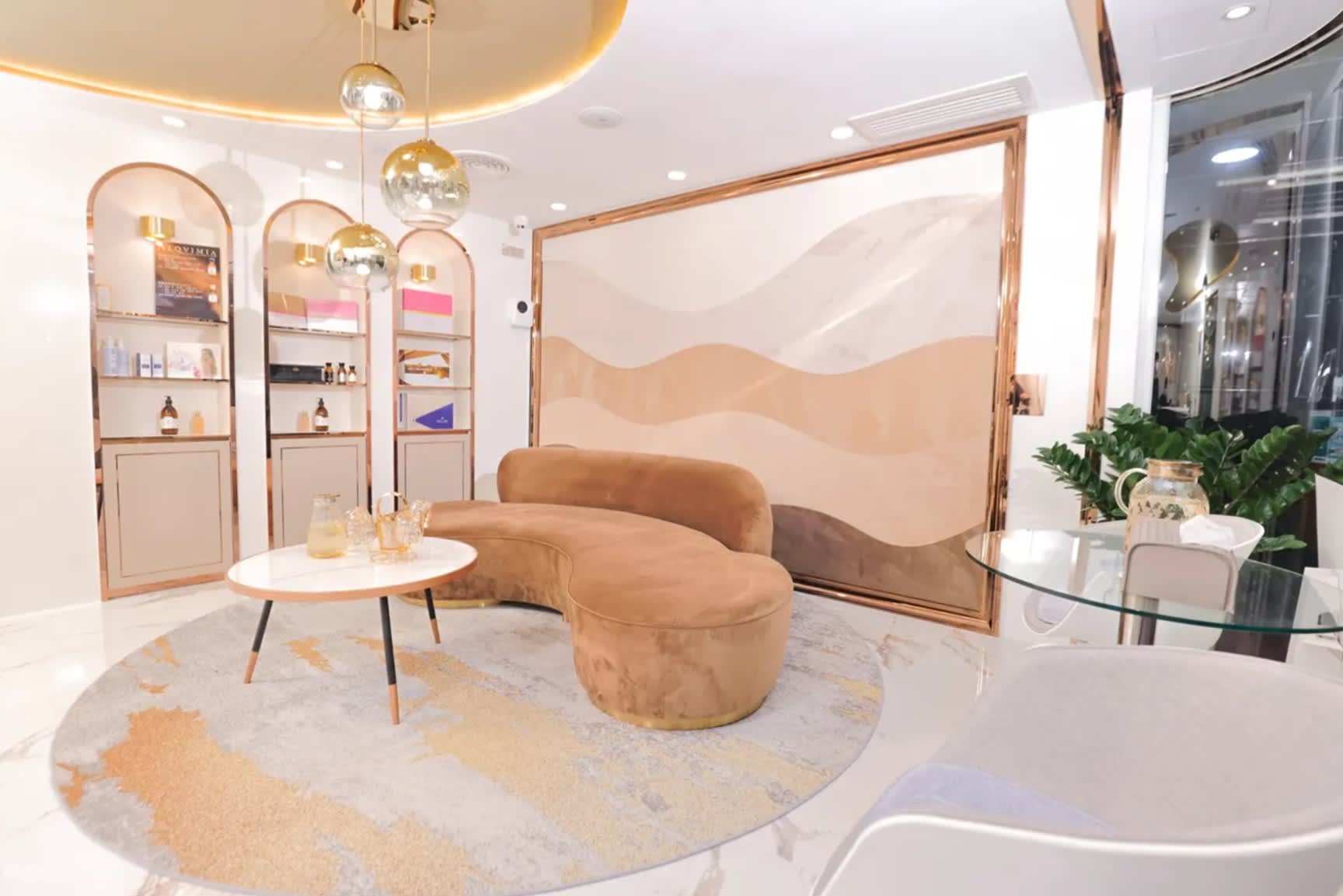 Ocean Spa
1/F, Shun Hei Causeway Bay Center, 492 Lockart Road, Causeway Bay
---
Create your account to discover deals from your credit cards
Special Offers
China CITIC Bank International
HK$228 special price on the first trial of Bling Bling Watery Facial treatment (original price: HK$6,800) + Anti-Stress Body Massage (original price: HK$680)
Terms and Conditions for Ocean Spa Promotion Offer ("Offer"):
1. Unless otherwise indicated by China CITIC Bank International Limited (the "Bank"), the promotion period is valid from 3 January 2023 to 31 December 2023 (both dates inclusive) ("Promotion Period").
2. Unless otherwise specified, the Offer applies to principal and supplementary cardmembers ("Cardmembers") holding any credit cards issued by the Bank ("Eligible Credit Card").
3. During the Promotion Period, Cardmembers can enjoy the special price of HK$228 on the first trial of Bling Bling Watery Facial Treatment (original price HK$6,800) + Anti- Stress Body Massage (original price HK$680) ("Offer") at Ocean Spa (the "Merchant").
4. Advanced reservation is required.
5. Offer is valid for Hong Kong residents aged 18 or above and new customers only.
6. Offer is limited to one per customer and cannot be used in conjunction with other promotions or redeemed for cash/gifts.
7. To enjoy the offer, customer needs to present identity card upon arrival for verification.
8. Ocean Spa Limited reserves the rights of any disputes.
9. Offer is only applicable at following addresses:-
- 1/F, Po On Commerical Building, 198 Nathan Road , Jordan
- 1/F, Shun Hei Causeway Bay Center , 492 Lockart Road, Causeway Bay
- 401, Prosperous Building, 48-52 Dex Voeux Rd , Central
- Unit 1007, 10/F, Mira Place Tower A, 132 Nathan Road, Tsim Sha Tsui
- 2/F, 156-160 Des Voeux Road West, Sai Ying Pun
- 21/F, Yuen Long Trade Centre, 99-109 Castle Peak Road, Yuen Long
- Unit E, F & G, 16/F, Kings Wing Plaza 1, 1 On Kwan Street, Sha Tin
- Shop 1186-1188, MCP Central, 8 Yan King Road, Tseung Kwan O
- Shop B5 A, 27 Tak Man Street, Hung Hom
- Room F, 2/F, COS Centre, 56 Tsun Yip Street, Kwun Tong
10. The Bank shall not be liable for any matters arising or in connection with the products, services, or information provided by the Merchant. The Bank shall bear no liability relating to any aspect thereof, including the quality and availability of the products, services or information provided by the Merchant. Any enquiry, claim or complaint should be directed to the Merchant.
11. The Offer is subject to the Merchant's terms and conditions, please check with Merchant for details.
12. This Offer cannot be enjoyed in conjunction with other promotional offers and be exchanged for cash, other products and services or discounts and are not transferable. For goods return or refund, the amount on the Offer will not be returned and the Offer will not be re-issued.
13. The Bank and the Merchant reserve the right to vary, extend and terminate the above Offer and to delete, replace, supplement or amend any of these Terms and Conditions without prior notice. The Bank also reserves the right to delete, replace, supplement or amend the Promotional Terms and Conditions. The Bank and the Merchant shall not be responsible for any costs, expenses, losses or liabilities incurred in the event of any matter or dispute arising out of or in connection to this Offer, the decision of the Bank and the Merchant shall be final and conclusive.
14. This validity of Eligible Credit Card and eligibility of this Offer is subject to the Bank (in its sole and absolute discretion) verification and confirmation.
15. The Offer is only applicable to Cardmembers whose Eligible Credit Card accounts are determined at the sole and absolute discretion of the Bank to be in good standing and remain valid and not in default during the relevant Promotion Period.
16. Any fraud and/or abuse committed by any person, as determined by the Bank and Merchant at their sole discretion, in relation to the Offer will result in the forfeiture of the person's eligibility to the Offer. The Bank and Merchant reserve the right to deduct the value of any Offer redeemed inappropriately from any account in which the redeemed Offer is stored without prior notice and/or take legal actions in such instances to recover any outstanding amounts.
17. The use of any Eligible Credit Card is subject to the relevant CNCBI Cardmember Agreement and relevant terms and conditions of all other applicable prevailing promotions offered by the Bank. For details please refer to www.cncbinternational.com
18. Fraud and abuse will result in forfeiture of a Cardmember's eligibility to participate in this Offer as well as cancellation of the Cardmember's credit card(s). The Bank further reserves the right to withdraw or terminate the Offers for such Cardmember without prior notice and/or take legal action in such instances.
19. Except as otherwise expressly stated in these Terms and Conditions, no one other than a party to these Terms and Conditions may enforce any of their terms under the Contracts (Rights of Third Parties) Ordinance, Cap. 623 of the Laws of Hong Kong. Where any clause of these Terms and Conditions entitles any third party to enforce any term of these Terms and Conditions under the Contracts (Rights of Third Parties) Ordinance, the parties reserve the right to vary that term or any other term of these Terms and Conditions without the consent of that third party.
20. These Terms and Conditions shall be governed by and construed in accordance with the laws of Hong Kong Special Administrative Region and are subject to prevailing regulatory requirements. Any dispute arising out or in connection therewith shall be referred to the courts of Hong Kong SAR.
21. In case of any discrepancy, the English version shall prevail for all purposes.
CNCBI CITICdiamond UnionPay Dual Currency Credit Card
CNCBI CITICfirst Platinum Card
CNCBI Motion Credit Card (Virtual Card)
CNCBI VISA Platinum Card
CNCBI Motion Credit Card
CNCBI GBA Dual Currency Credit Card
CNCBI Air China Dual Currency Credit Card
Deals from Other Credit Cards (
1

)
No missing out reward