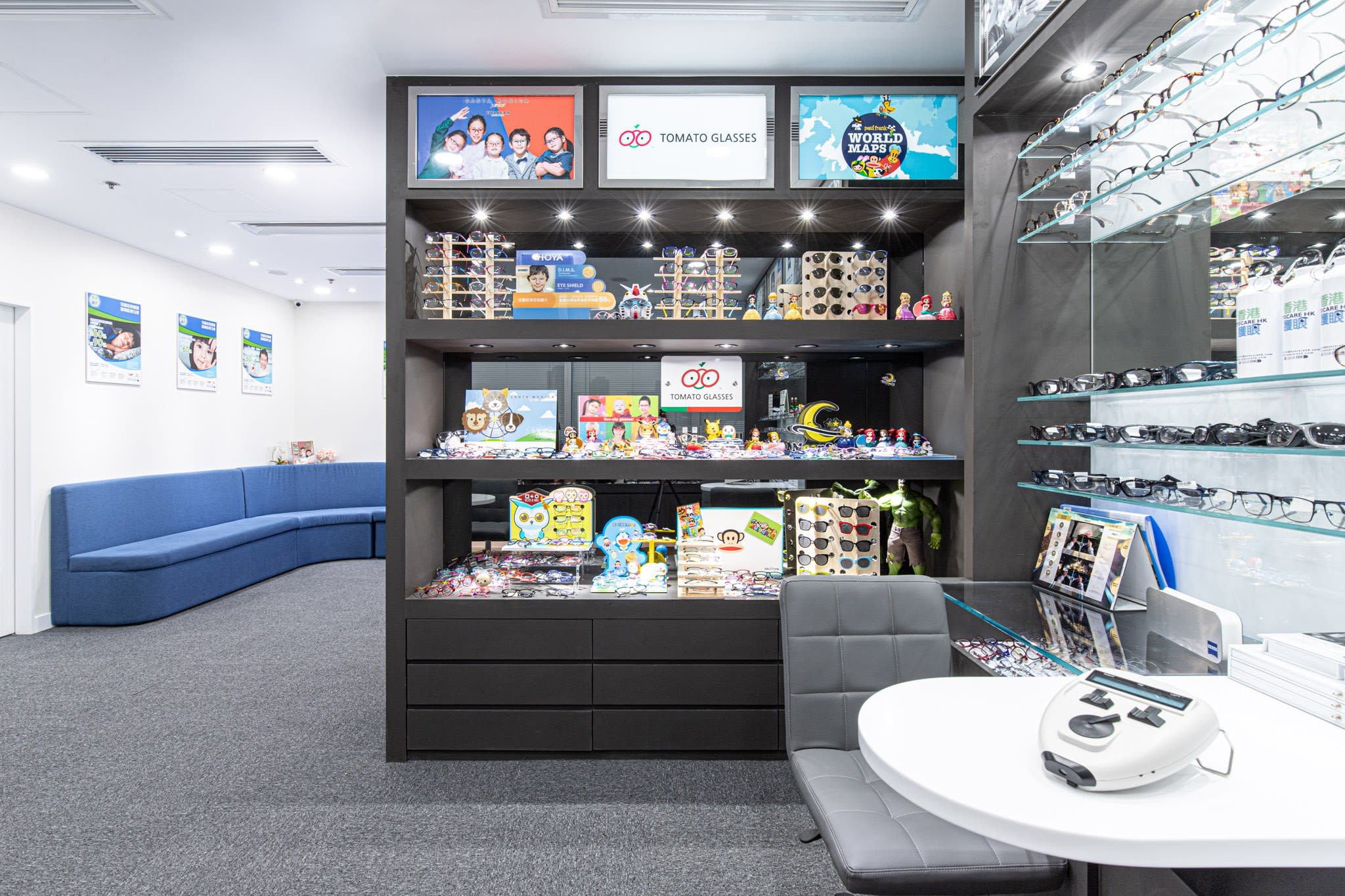 Eyecarehk
Room 1504, 15/F, Causeway Bay Plaza 2, 463-483 Lockhart Road, Causeway Bay
Unit 611, 6/F, Telford House, 16 Wang Hoi Road, Kowloon Bay
Room 1307, 13/F Tower 2 Metroplaza, 223 Hing Fong Road, New Territories
Room 1103, 11/F, Kowloon Building, 555 Nathan Road, Mong Kok
---
Create your account to discover deals from your credit cards
---
Deals from Other Credit Cards (
1

)
10%+ Off & Special Offers
Comprehensive eye examination at price HK$450
Comprehensive eye exam with ARIAS for Stoke Risk Assessment or Cognitive Health Assessment at price HK$980
10% discount on ophthalmic lenses and eyewear after eye examination

- Details: https://www.shacombank.com.hk/eng/personal/cards/offers/images/eyecarehk.pdf
General Terms and Conditions of Shanghai Commercial Bank Credit Card "Year Round Merchant Offers Program"
1. Unless otherwise specified, the promotion period (the "Promotion Period") of Year Round Merchant Offers Program (the "Program") is valid until 31 December 2023.
2. The Program is only applicable to the principal and supplementary card cardholders of the credit cards/co-branded credit cards/business credit cards (except RMB credit cards) (the "Designated Credit Cards") issued by Shanghai Commercial Bank Limited (the "Bank").
3. Offers are applicable to UnionPay Dual Currency Diamond Credit Card cardholders at outlets accepting this card for payment; please check with respective merchants for details.
4. To be eligible for the offers under the Program, cardholders must present the Designated Credit Cards prior to the purchase/order/reservation and settle payment with the Designated Credit Cards (if applicable).
5. All dining offers are applicable to dine-in only and are not applicable to 10% service charge, tea and condiment charges (unless otherwise specified).
6. Unless otherwise specified, the offers cannot be used in conjunction with other promotional offers, discounts, membership benefits, cash coupons, vouchers, fixed price items, special price items and promotional items, etc. The offers cannot be exchanged for cash, other products or discounts and are not transferable. Please contact the merchants for details.
7. All photos are for reference only.
8. All products and services are supplied by the merchants who are solely responsible for all obligations and liabilities relating to the products, quality of service, supply and/or other related matters, to which the Bank shall have no liability whatsoever. Any disputes or complaints in respect to the products and/or services shall be made to the merchants directly.
9. The offers are subject to availability and the relevant terms and conditions of the respective merchants. For details, please contact the respective merchants.
10. If the respective merchant is closed for business, the offers will be terminated without prior notice to cardholders.
11. The Bank and the merchants reserve the right to amend these Terms and Conditions, change or terminate the offers without prior notice. The Bank accepts no liability for any changes or termination of the offers and will not notify the cardholders separately of any such changes or termination.
12. In case of any disputes, the decision of the Bank and the merchants shall be final.
13. In case of any discrepancy between the English and Chinese versions of these Terms and Conditions, the English version shall prevail.
Shanghai Commercial Bank VISA Platinum
Shanghai Commercial Bank Platinum Mastercard
Shanghai Commercial Bank World Credit Card
Shanghai Commercial Bank My Smart Card
Shanghai Commercial Bank UnionPay Diamond
Shanghai Commercial Bank Titanium Mastercard
Shanghai Commercial Bank Corporate VISA Platinum
Shanghai Commercial Bank Corporate Platinum Mastercard
Shanghai Commercial Bank Corporate UnionPay Diamond
Po Leung Kuk MasterCard Titanium Credit Card
TVB MasterCard Titanium Credit Card
Pok Oi UnionPay Diamond Credit Card
Shanghai Fraternity Association Credit Card
The Council of St. Paul's Co-Educational College Credit Card
Readers Club VISA Platinum Credit Card
Good Hope School Mastercard Platinum Credit Card
Kiangsu Chekiang and Shanghai Residents (H.K.) Association Credit Card
Readers Club MasterCard Titanium Credit Card
Kingkow VISA Credit Card
Chelsea Football Club Soccer School Mastercard Platinum Credit Card
Junior Chamber International Hong Kong VISA Credit Card
Hong Kong Institute of Surveyors VISA Platinum Credit Card
Hong Kong's Heritage VISA Platinum Credit Card
Hong Kong Institute of Surveyors MasterCard Titanium Credit Card
Kingswood Villas MasterCard Titanium Credit Card
Hong Kong's Heritage MasterCard Titanium Credit Card
Cornerstone Association MasterCard Titanium Credit Card
Discovery Park VISA Gold Credit Card
St. Paul's Convent School MasterCard Titanium Credit Card