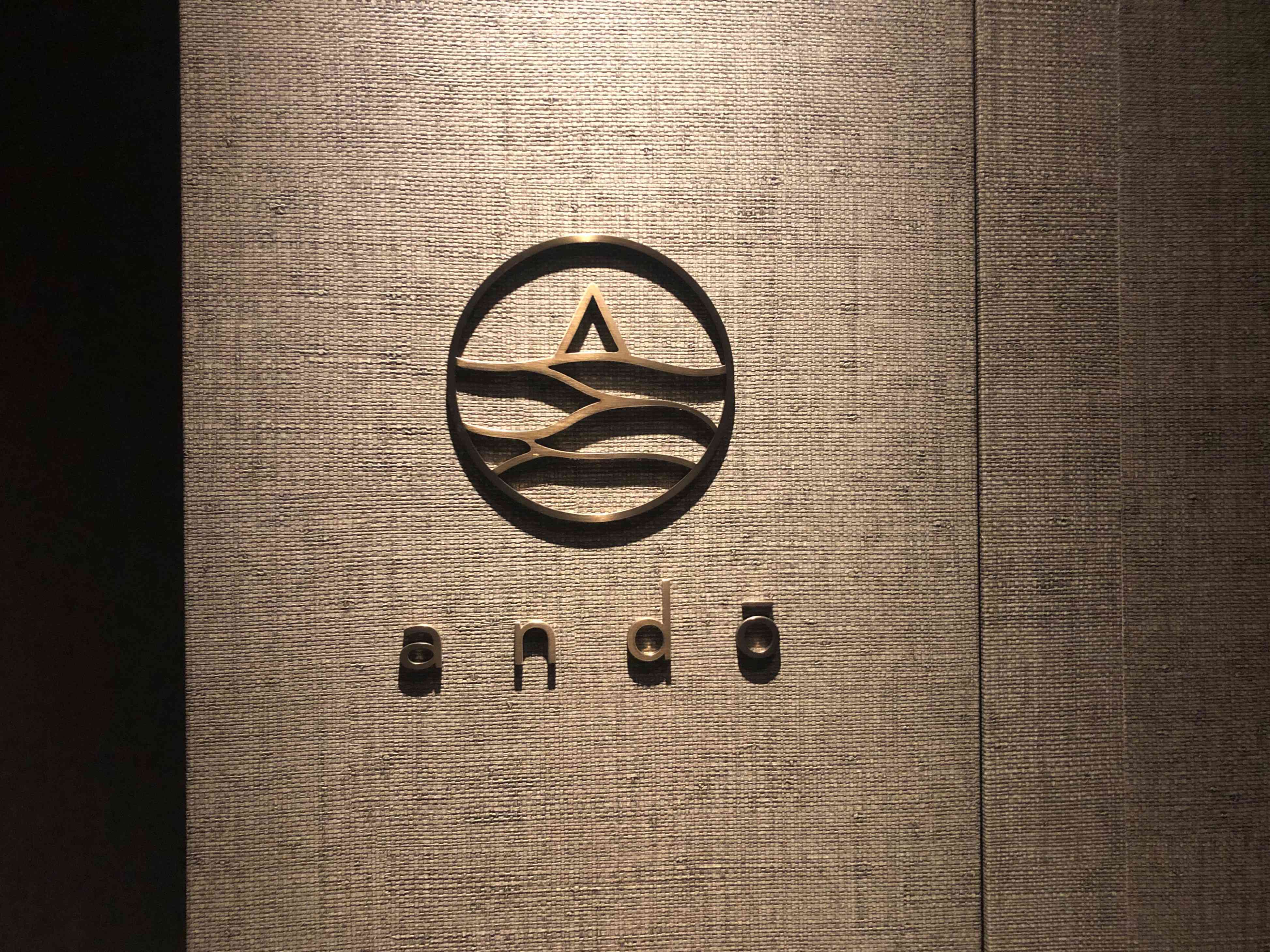 Andō
1/F, Somptueux Central, 52 Wellington Street, Central
---
Create your account to discover rewards from your credit cards
Special Offers
Complimentary welcome drink
Complimentary take-away gift
Remarks:
Blackout dates apply: Eve of and on Public Holidays, 15 days of Lunar New Year, Golden Week Holiday, Eve of and on New Year's Day, Valentines' Day, Good Friday, Mother's Day, Father's Day, Easter Day.

General Terms & Conditions:
1. These offers apply to primary and supplementary cardholders ("Cardholders") of Citi Prestige Card issued by Citibank (Hong Kong) Limited ("Citibank") ("Eligible Card"), unless specified.
2. Cardholders must maintain valid Eligible Card accounts with a good credit record in order to be eligible for the offers.
3. All offers and/or services are subject to availability, account status checking and final acceptance by Citibank and the respective merchant's absolute discretion.
4. Photos, product specifications and prices are for reference only.
5. Unless otherwise specified, all offers cannot be used in conjunction with other special promotions, discounts or promotional coupons, nor be transferred or exchanged for cash or other offers.
6. Citibank shall not be responsible for any matters in relation to the related products or services. The respective merchants are solely responsible for all obligations and liabilities relating to such products or services and all auxiliary services.
7. Citibank and the respective merchants reserve the right to amend the terms and conditions without prior notice.
8. Citibank reserves the right to amend the terms and conditions without prior notice, and all matters and disputes are subject to the final decision of Citibank.
9. In the event of any discrepancy between the English and Chinese versions of these terms and conditions, the English version shall prevail.

Dining Program Terms and Conditions Details:
- https://www.cdn.citibank.com/v1/hkgcb/cbol/files/fnb-offer-e-4052022.pdf?lid=HKENCBLCCCATLDetailsCCCM

General Terms and Conditions Details:
- https://www.cdn.citibank.com/v1/hkgcb/cbol/files/prestige-tnc-eng-742022.pdf?lid=HKENCBLCCCATLDetailsCCCM
Generic Terms and Conditions for Year Round Privileges:
1. Unless otherwise specified, the promotion period is valid from January 1 to December 31, 2022 (both dates inclusive).
2. Unless otherwise specified, the promotion applies to Cardholders of Citi Credit Cards and Debit Cards issued by Citibank (Hong Kong) Limited ("Citibank") and other Citi entities (if applicable) ("Cardholders"). The merchant may reject an Eligible Card if their payment system cannot handle some of the Eligible Card type, please contact the merchant for details.
3. Cardholders are required to settle payments with Eligible Cards in order to enjoy the shopping, travel, lifestyle and online offers.
4. Cardholders are required to state their intention to enjoy the offers at the time of reservation and before ordering and settle the whole payment by Eligible Cards to enjoy the dining offers.
5. Unless otherwise specified, 10% service charge and tea & condiments (if applicable) apply to the dining offers, and will be based on original price.
6. Unless otherwise specified, the offers cannot be used in conjunction with other special promotions, discounts or promotional coupons, nor be transferred or exchanged for cash or other offers.
7. Unless otherwise specified, the dining offers are not applicable to public holidays/festive days and their eves, banqueting, wedding banquets, VIP rooms, discounted set meal, special promotional item, cigarettes/cigars, beverages, bottled liquor/wine, tickets/coupons/vouchers, valet parking privileges, delivery service, takeaway, or dates designated by the merchants, and are applicable to dine-in only.
8. Availability of the offers is subject to offer or service availability, account status checking and final acceptance by Citibank and the respective merchants' absolute discretion. Photos, product specifications and prices are for reference only.
9. For the dining offers, advance reservation is required and cardholders must be one of the patrons.
10. Citibank shall not be responsible for any matters in relation to the related products or services. The respective merchants are solely responsible for all obligations and liabilities relating to such products or services and all auxiliary services.
11. Citibank and the respective merchants reserve the right to amend the Terms and Conditions without prior notice.
12. All matters and disputes are subject to the final decision of Citibank and the respective merchants.
13. In the event of any discrepancy between the English and Chinese versions of these Terms and Conditions, the English version shall prevail.
14. Other Terms and Conditions apply, please inquire the details with the merchants.
Rewards from Other Credit Cards (
1

)
No missing out reward