Taiwanese hot pot – known for its intense spiciness with a unique tinge of sweetness – is a staple of Taiwanese cuisine, and a must-try if you ever visit the country.
But what if you won't be travelling anytime soon? Fear not. For Mala Taiwanese Hot Pot brings the dish's authentic flavour straight to the heart of Mong Kok. Unlock All-you-can-eat lunch and dinner for as low as HK$148 upon downloading the krip HK app and settling the bill using any credit card!
Krip x Spicy Horse Hot Pot Exclusive Credit Card Deal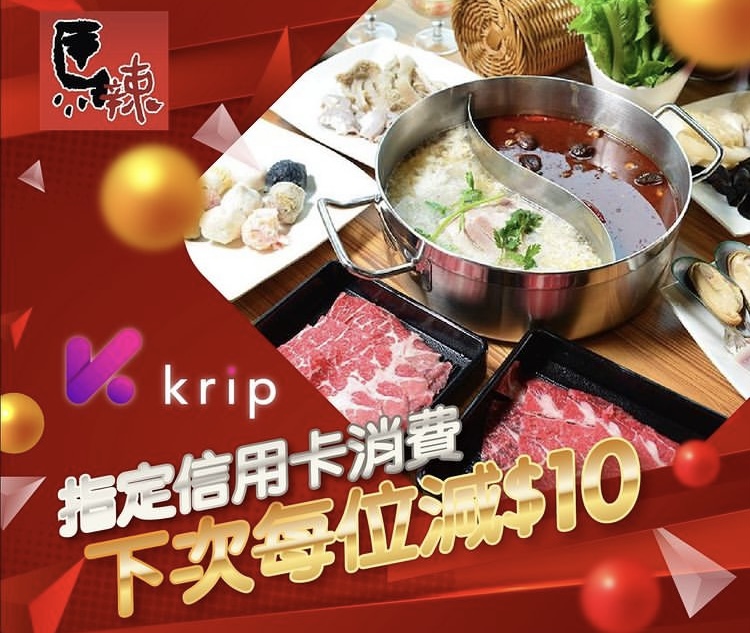 What makes this all-you-can-eat hotpot deal an incredible value? No 10% charge, generous dining period of up to 3 hours, unlimited 1664 Blanc beer, and with a simple like and share on facebook or follow on Instagram, each person even gets 2 free oysters just like that!
krip HK has partnered with Spicy Horse Hot Pot to provide you with an exclusive credit card deal! Applicable to all 3 time-slots:
Download krip HK App and show it to a staff member. Pay with any credit card and keep the receipt for HK$10 off on your next visit!
Deal expires on 31st July, 2022 (applicable to all credit cards)
8 Soup Base Flavours to Choose From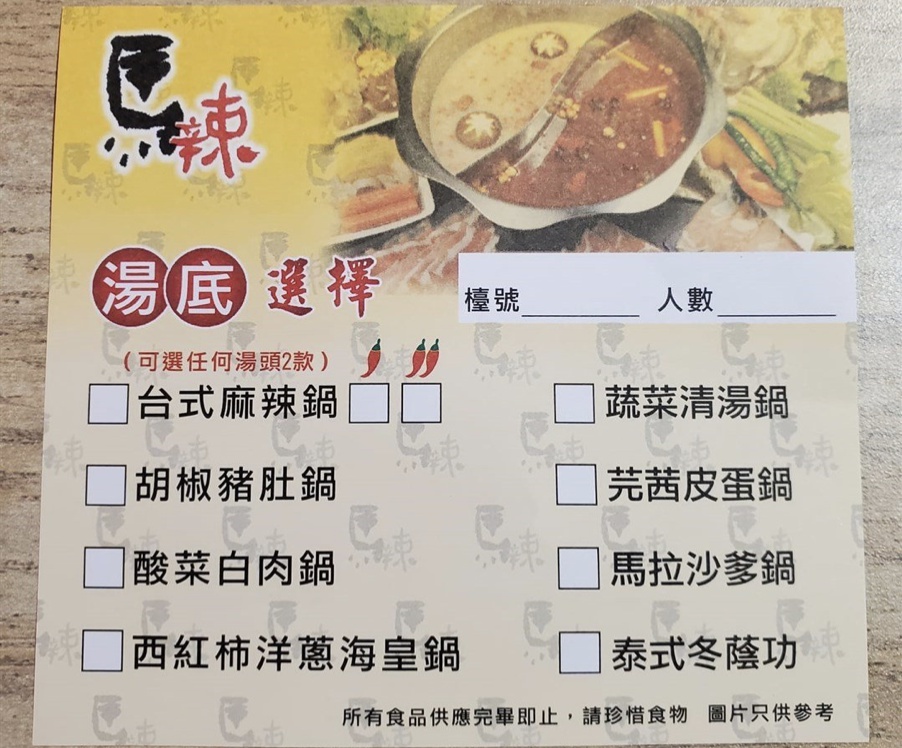 With so many deals available, we have little reason not to give it a shot! The restaurant provides a whopping 8 different soup bases for you to choose from, meaning there's bound to be something that suits your tastes.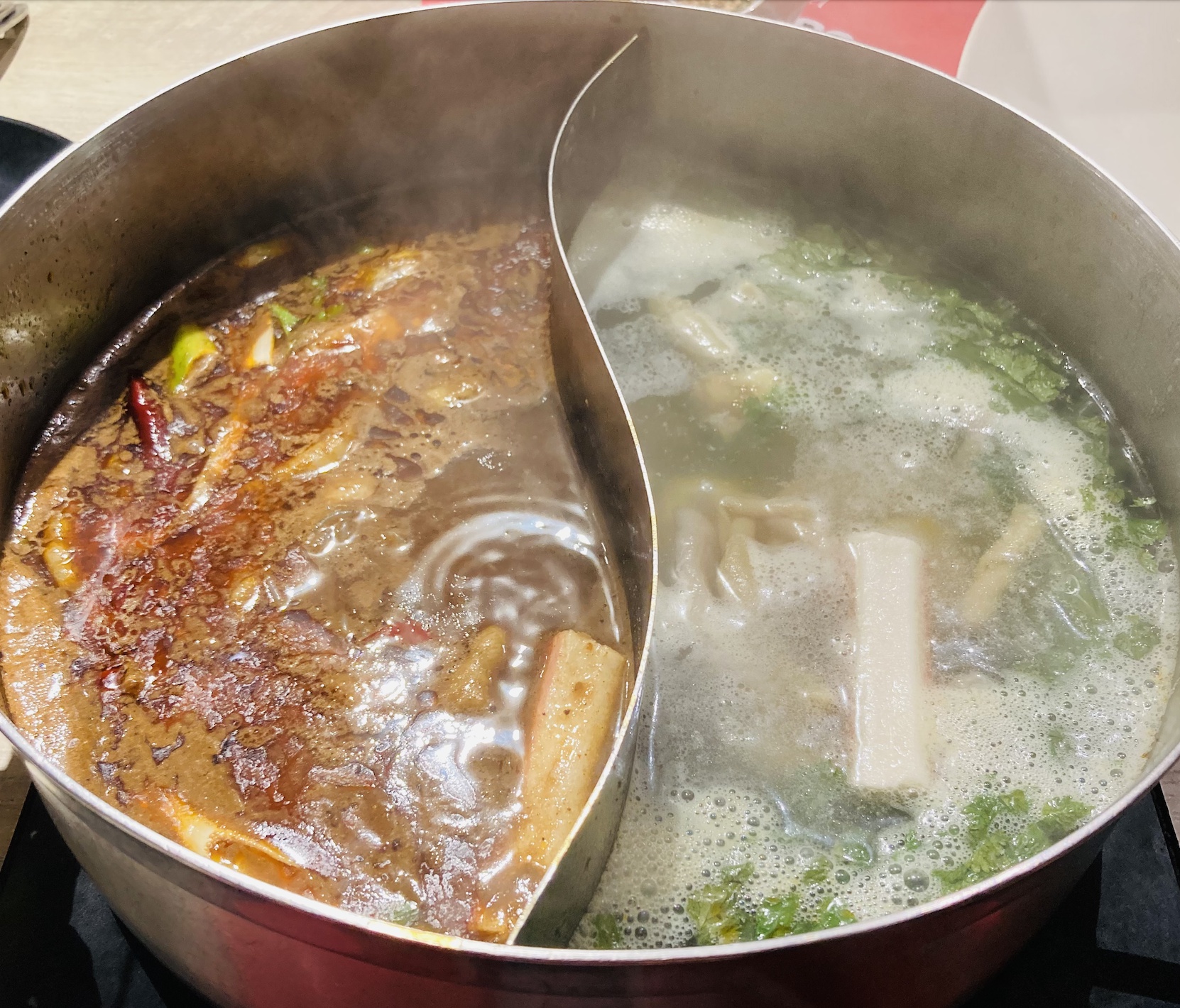 We love spicy food, but also wanted something lighter to balance things out. Why not try both? Pick any 2 flavours to mix and match, and you're good to go.
High Quality Beef with 80+ Hot Pot Ingredients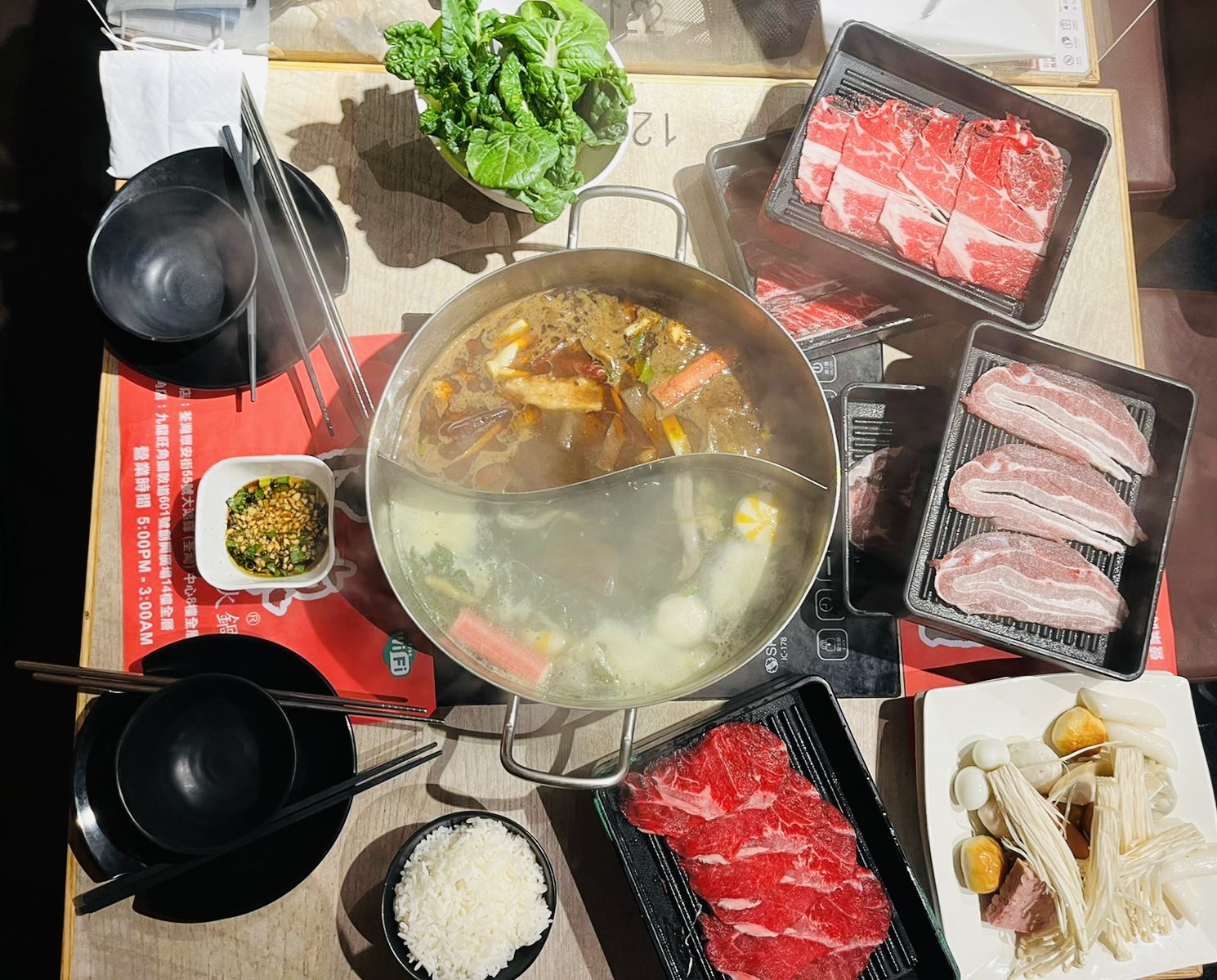 A good hotpot experience largely depends on the quality of the ingredients, and in that regard, Spicy Horse sure doesn't disappoint. Using the QR code to enter the restaurant's menu, you can immediately see the myriad of fresh meats on offer, including slices of fatty beef, lamb, fish, chicken, prawns and other seafood.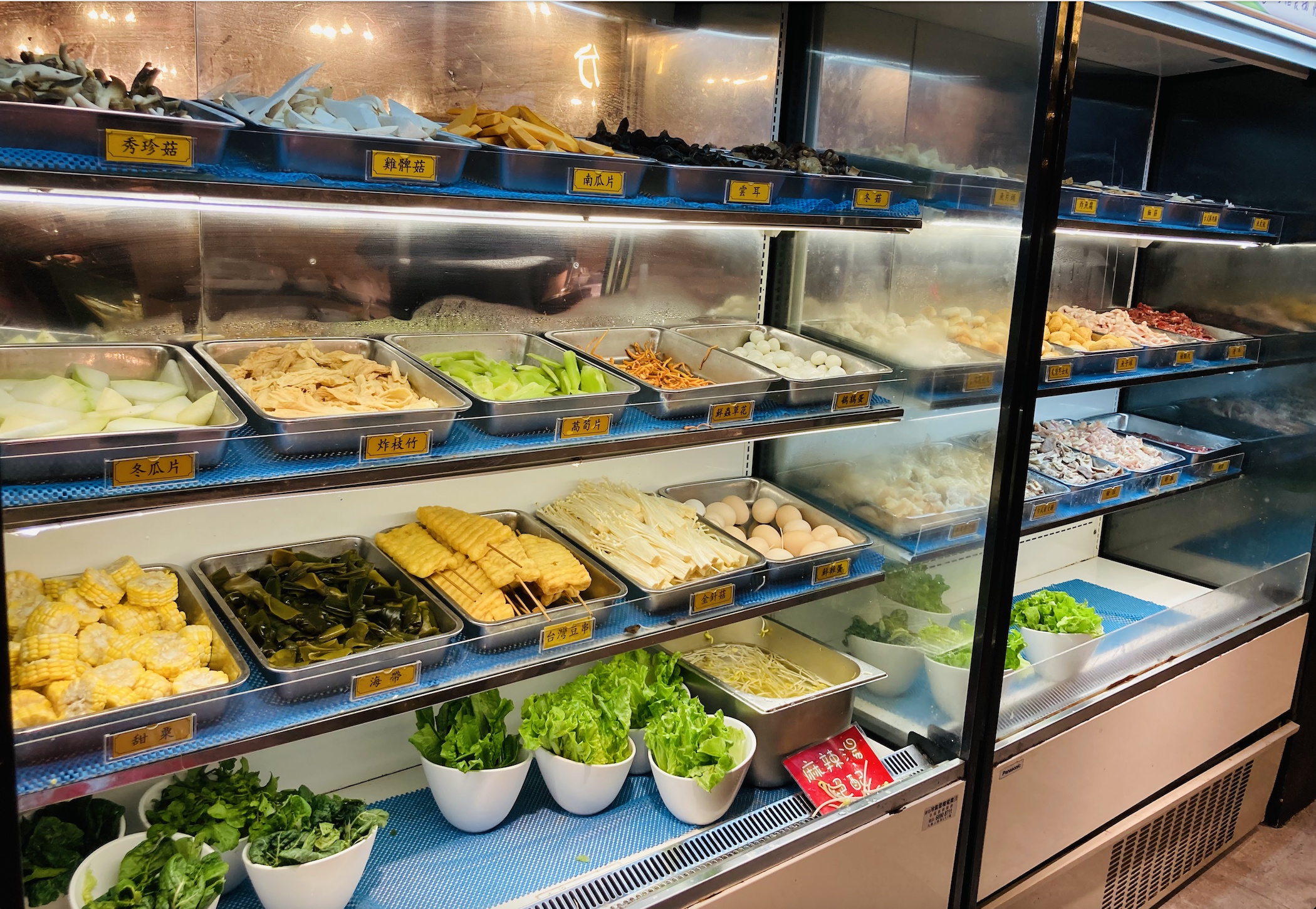 But that's not all. There's a self-serving bar in the middle of the restaurant featuring over 80 different hot pot ingredients! From the familiar to the unusual, you will be spoilt for choices.
Unlimited Beverages and Ice Cream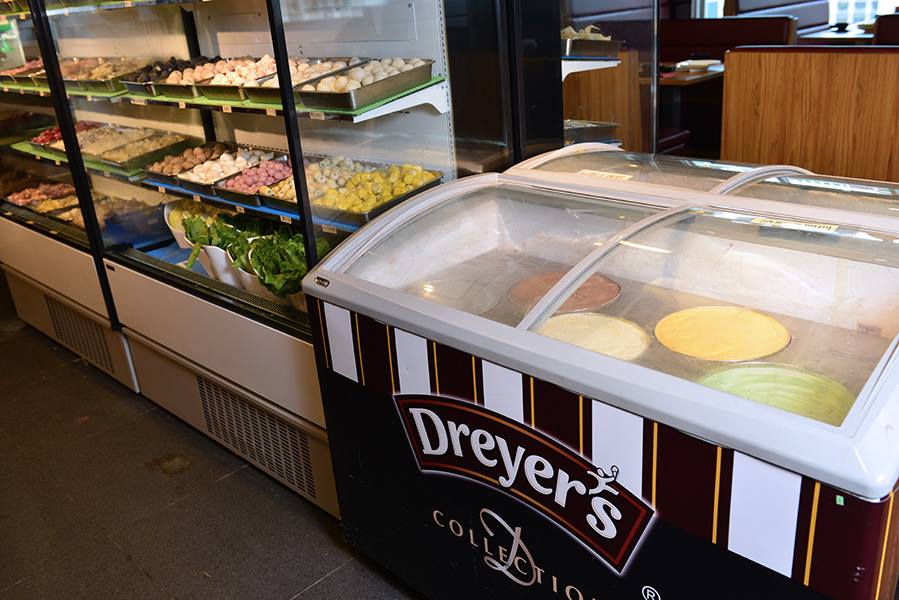 Many drinks that are provided are perfectly chosen to help you cool off after a spicy hot pot meal. There's the usual sodas, as well as the usual beers such as Carlsberg, blue girl, and even Jolly Shandy.
Desserts include coffee and mango puddings, green tea mousse, and jello. Want to cool down with ice cream instead? You're in luck! Unlimited CoCoberry, and even Dreyer's ice cream means it's all up to your second stomach how much you can eat.
But hold up, because there's even made-to-order desserts including bread pudding, pancake, and even creme brûlée. Unfortunately they were already sold out by the time we got there, so be sure to catch them early!
Tasty Hot Pot with Incredible Value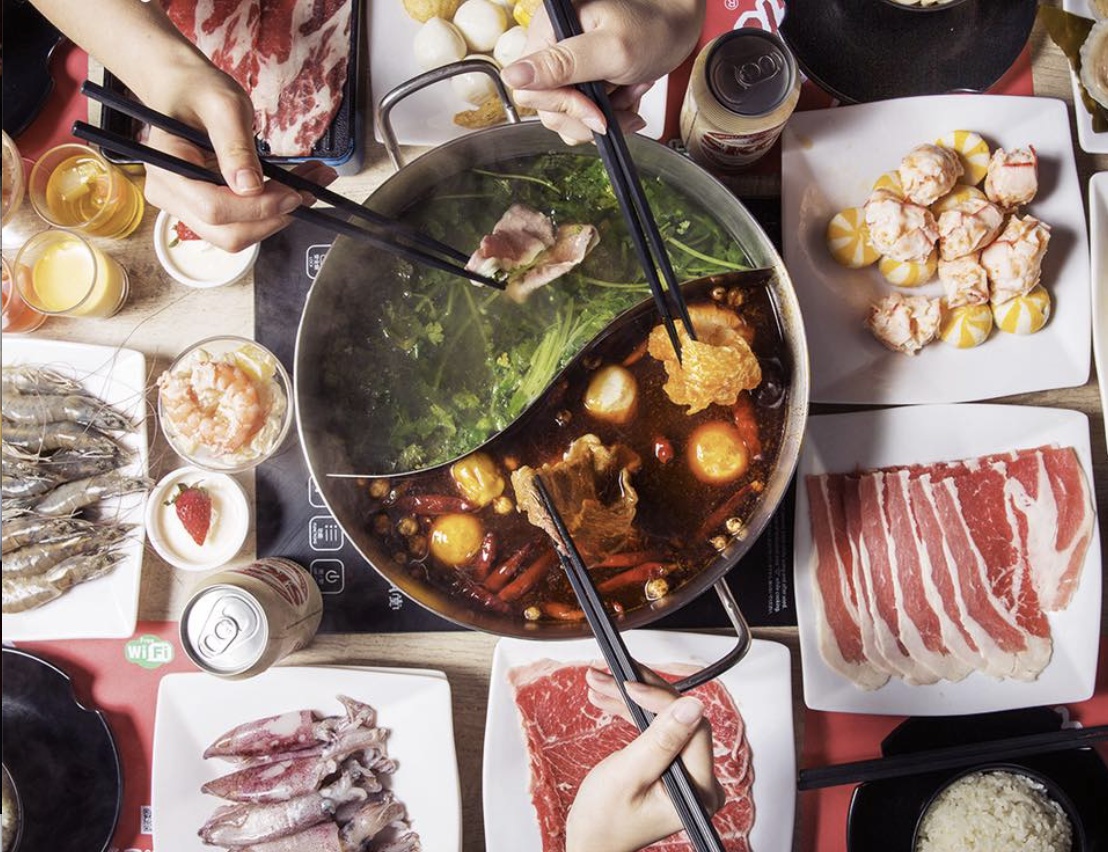 In summary, Mala Taiwanese Hotpot Restaurant treats you with flavourful broths, quality and diverse ingredients, at a price point that's extremely hard to beat.
Lunch 3-hour-all-you-can-eat:12:00pm – 4:30pm
Adults HK$158, Children HK$108 (Without 10% surcharge)
---
Dinner 2-hour-all-you-can-eat:4:30pm – 9:30pm
Adults HK$188, Children HK$118
---
Late Night 2-hour-all-you-can-eat:9:30pm – 11:45pm