With Hong Kong's hectic lifestyles, time is always of the essence, and grocery shopping can take up a lot of that time. For those who still want to taste the satisfaction of home cooking without the hassle of stopping by the wet market every other day, what better way to save time than to take your grocery shopping online and have ingredients delivered straight to your door? Here are 3 online grocery delivery services that can help you achieve the best of both worlds. And with the right credit cards, you can also save some money too.
---
One Stop Food Supply Company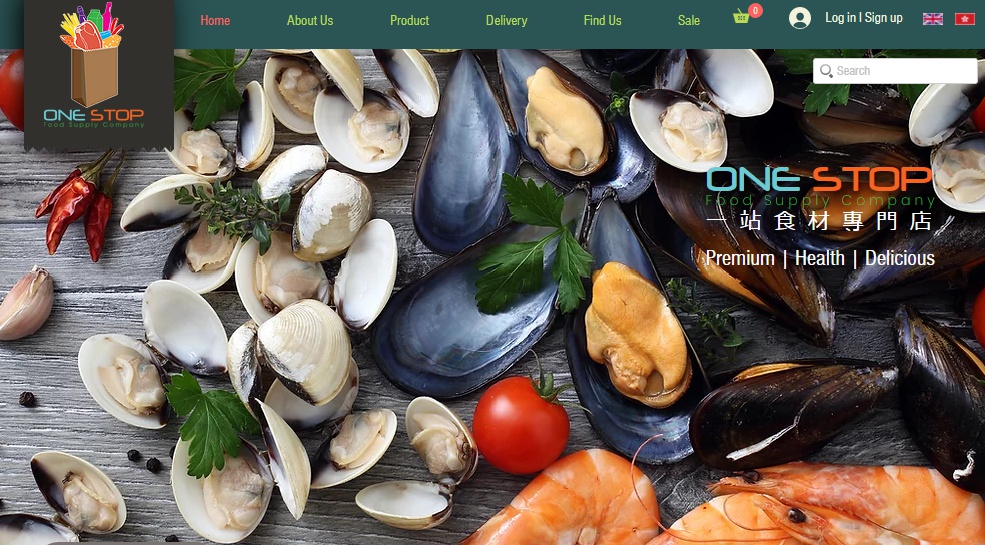 Living true to its name, the One Stop Food Supply Company provides an impressive variety of foods for you to enjoy at a moment's notice, all in one place.
The One Stop Food Company offers high quality imported meats, seafood, dairy products, dressings and condiments. Their organic foods selection includes imported salmon, poultry, and vegetables. Naturally, all sources go through strict quality control during the sourcing process.
Serving customers city-wide since 2010, the company has opened 3 physical stores in Sai Ying Pun, Causeway Bay, and Wan Chai – if you prefer to visit in person for a more personal touch.
If you do want to take advantage of their speedy delivery service, they offer free delivery over HK$700, making them a solid option when you only have time to shop once a week. Complete your order by 3pm from Monday to Friday to ensure next day delivery.
---
Fresh To Go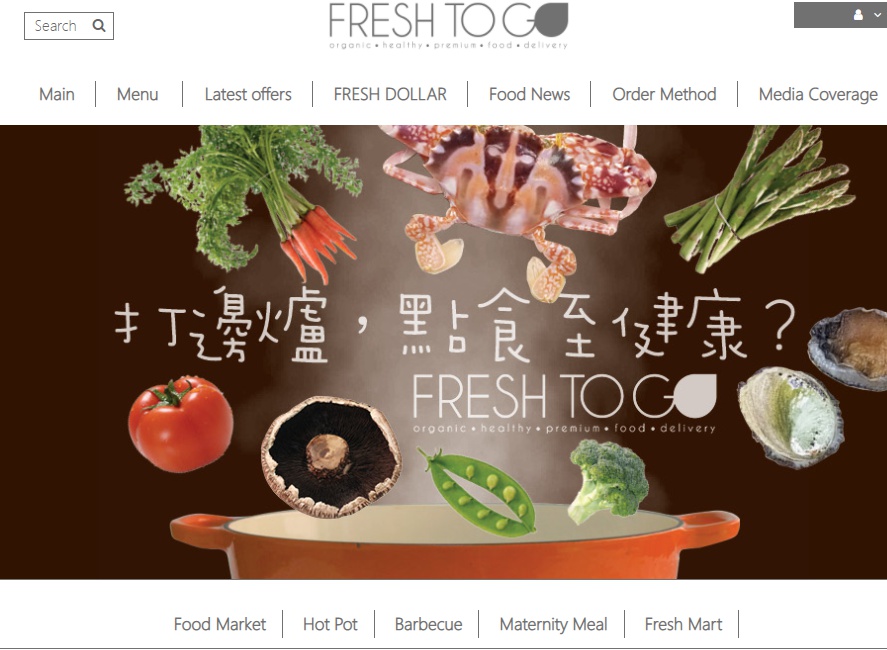 Fresh to Go takes a more tailored and user-friendly approach to online grocery shopping by featuring high-quality dishes grouped into different menu categories for easy planning and preparation. Feeling like a good hot pot dinner or barbeque? There are dedicated sections for those. Want to shop by cooking method instead? Just choose your desired method, pick a dish, and your order will not only include all the necessary ingredients, but even cooking instructions to make it happen. Cooking can't get any simpler than that.
What makes Fresh to Go so unique is that they feature menus specifically catered to the special nutritional needs of pregnant women and recent moms. Each dish under their 'Maternity' section are well-thought-out Asian recipes that are either easy to prepare or don't require any preparation, ensuring that moms or soon-to-be moms can enjoy the quality and nutritious meals they deserve at home without investing much time and effort or knowing anything about cooking at all.
HSBC and Standard Chartered cardholders can enjoy 10% off when checking out from their online store
---
Water Juicery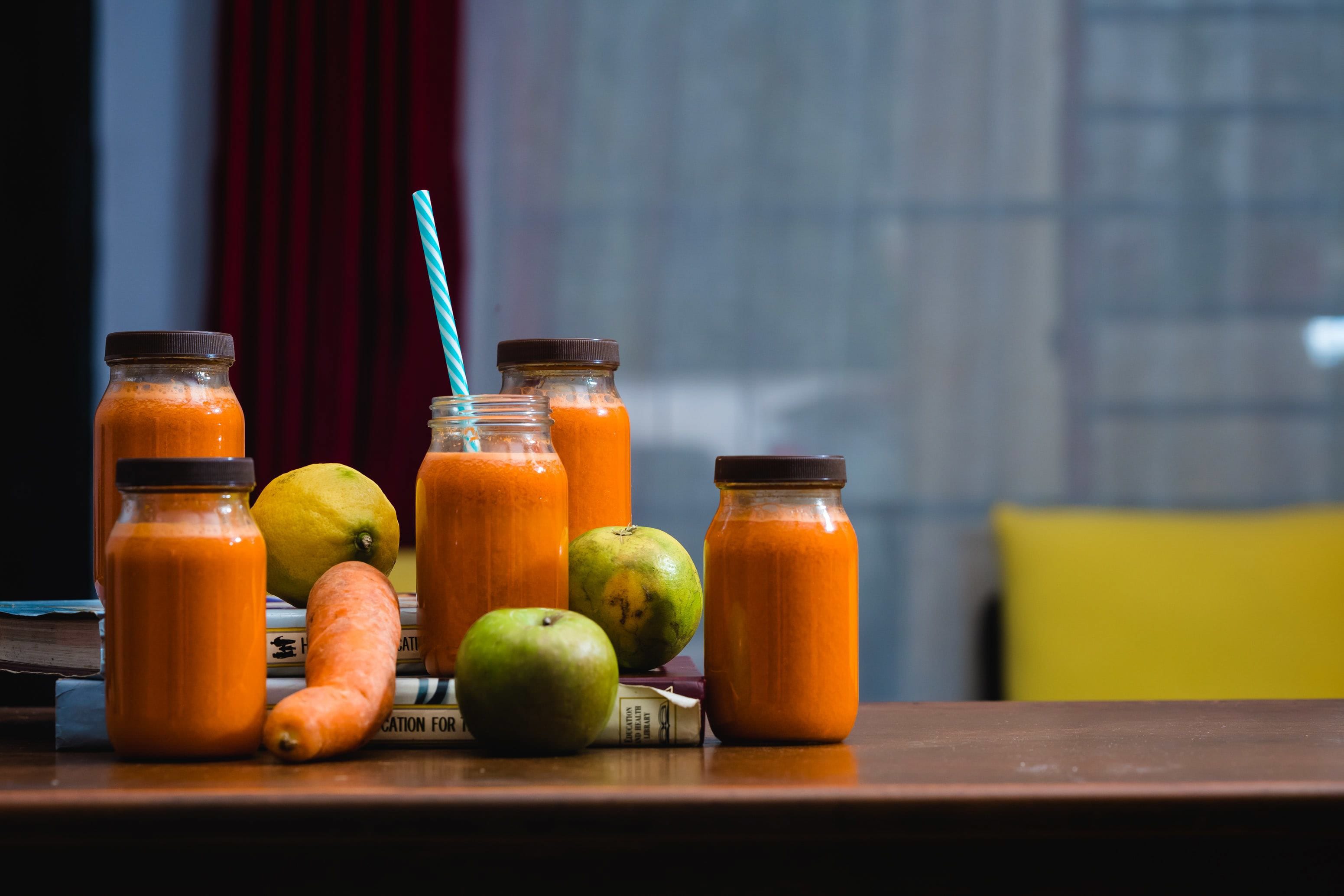 For a different online delivery service with a focus on liquid health and wellness, Water Juicery delivers fresh juices and herbal teas straight to you, providing a quick and easy way to boost your health and energy anywhere, anytime.
Cold-pressed to preserve full flavor and nutrients including natural antioxidants, enzymes, minerals and vitamins, every bottle is a specially prepared gourmet dish by Michelin starred chef Akrame Benallal, ensuring not only proper nutrition, but also a perfect balance of taste and texture.
Best of all, Water Juicery features deals with many banks, offering a whopping 30% off regular-priced items when using their promo code during check-out.
---
The Best of Both Worlds
When it comes to regular meals, nothing is more reassuring than making your own and ensuring that your food sources are reliably clean and nutritious. With all these delivery options available, gourmet home cooking with minimal hassle is now a reality. Just make sure to take advantage of their credit card deals to enjoy regular discounts, especially if you're a frequent customer.