With all the energy, focus, and planning involved, being a parent is no easy feat. Yet there is something undeniably magical whenever you see your baby laughing heartily, goofing around energetically, or sleeping soundly without a care in the world. Moments that make every second of hardship seem all worth it at the end of a long day.
In recognition of the unconditional love from all you dedicated mothers and fathers out there, here are 5 awesome credit card deals to help lighten the load when buying baby products, even if just a little. Because you deserve to be rewarded for your hard work, dedication, and unconditional love.
---
Baby Kingdom Mall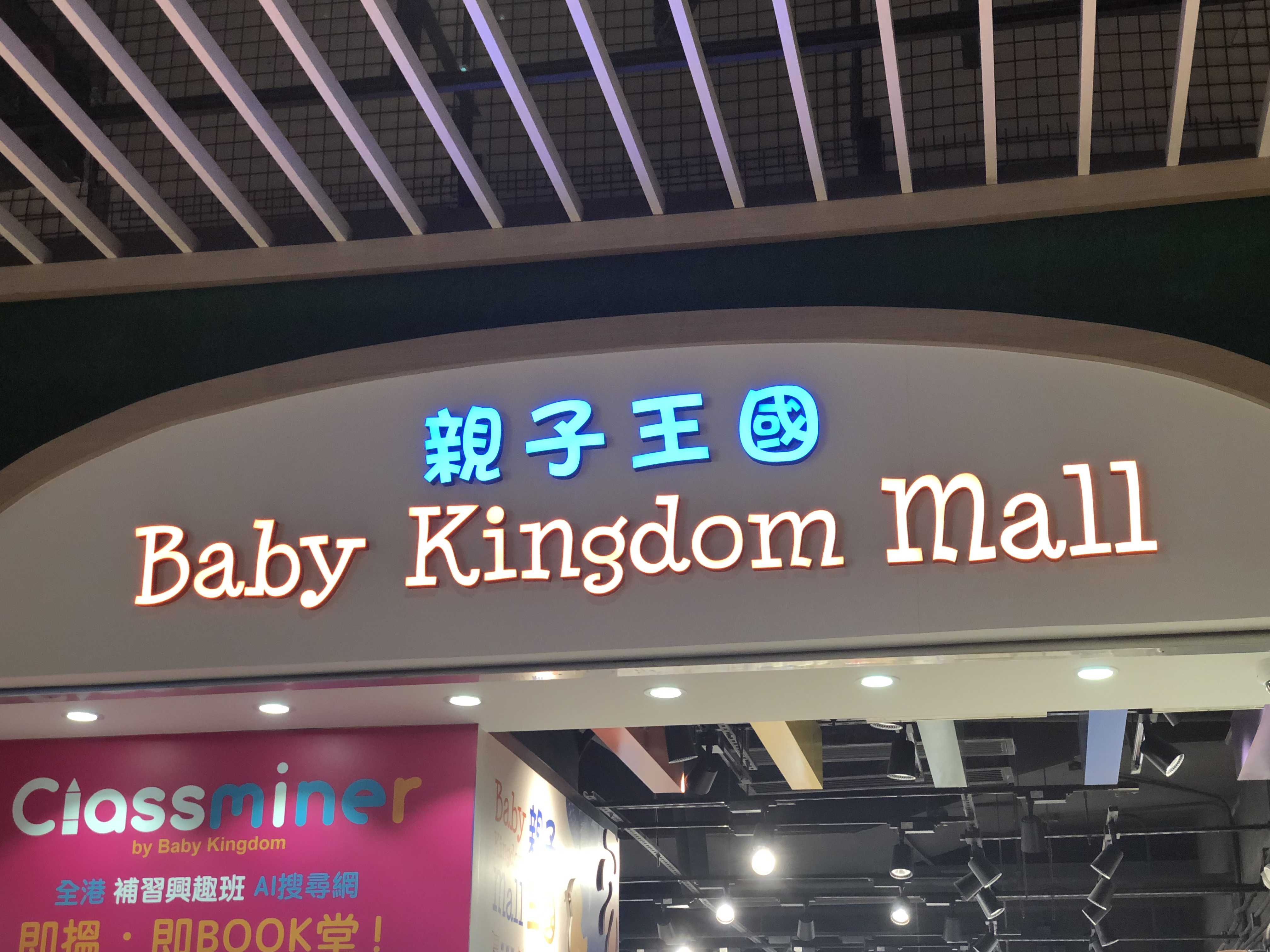 One of the largest one-stop shops for baby-related products in Hong Kong. From diapers to baby powder to toys, you are sure to find something your child needs. Founded in 2014, Baby Kingdom Mall makes full use of their massive forums database from baby-kingdom.com to thoroughly understand the needs and wants of both parents and children alike. So remember that even if you don't end up shopping here, you can always visit the Baby Kingdom forum for helpful community discussions about childcare, education, or anything related to being a parent.
HSBC currently offers 5% off upon spending HK$500 online with the included promotion code, though do note that this deal is not applicable to diapers, infant formulas, milk powder, whole box bulk orders, and sales zone items.
---
Chicco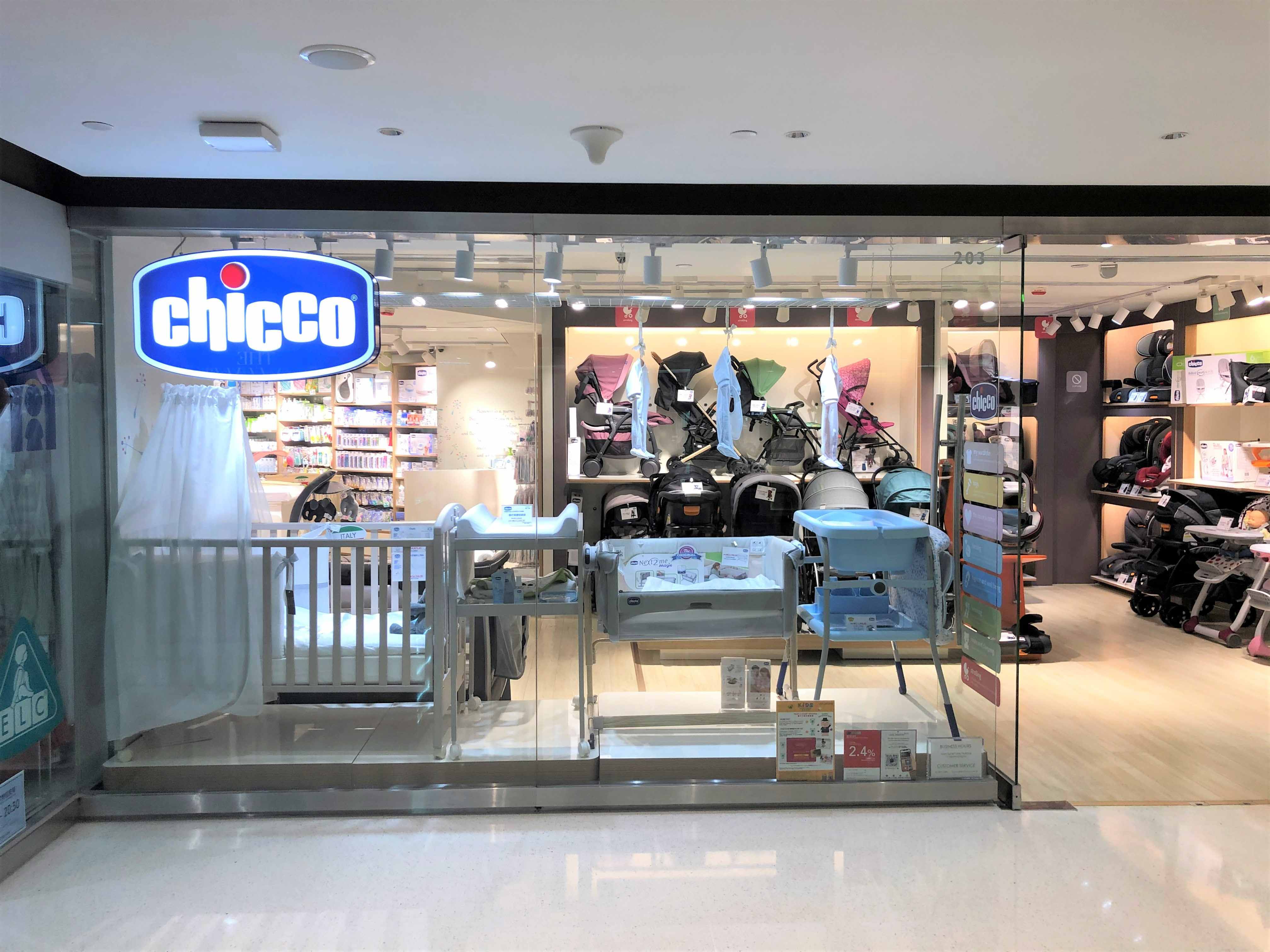 Chicco is another baby products store offering just about anything your baby might need, providing safe solutions designed to meet the demands of your child's growth. Their selection of cots and strollers is quite impressive, and hygiene and sanitation items are particularly comprehensive. So you are sure to find something useful on their user-friendly website, or in one of their 10 physical stores across Hong Kong.
What also sets Chicco apart is that its credit card deals are applicable to a total of 8 banks, netting you 10% off any regular priced item. If you do not have an HSBC card, Chicco is especially the one you should be looking out for.
---
Littlebarefeet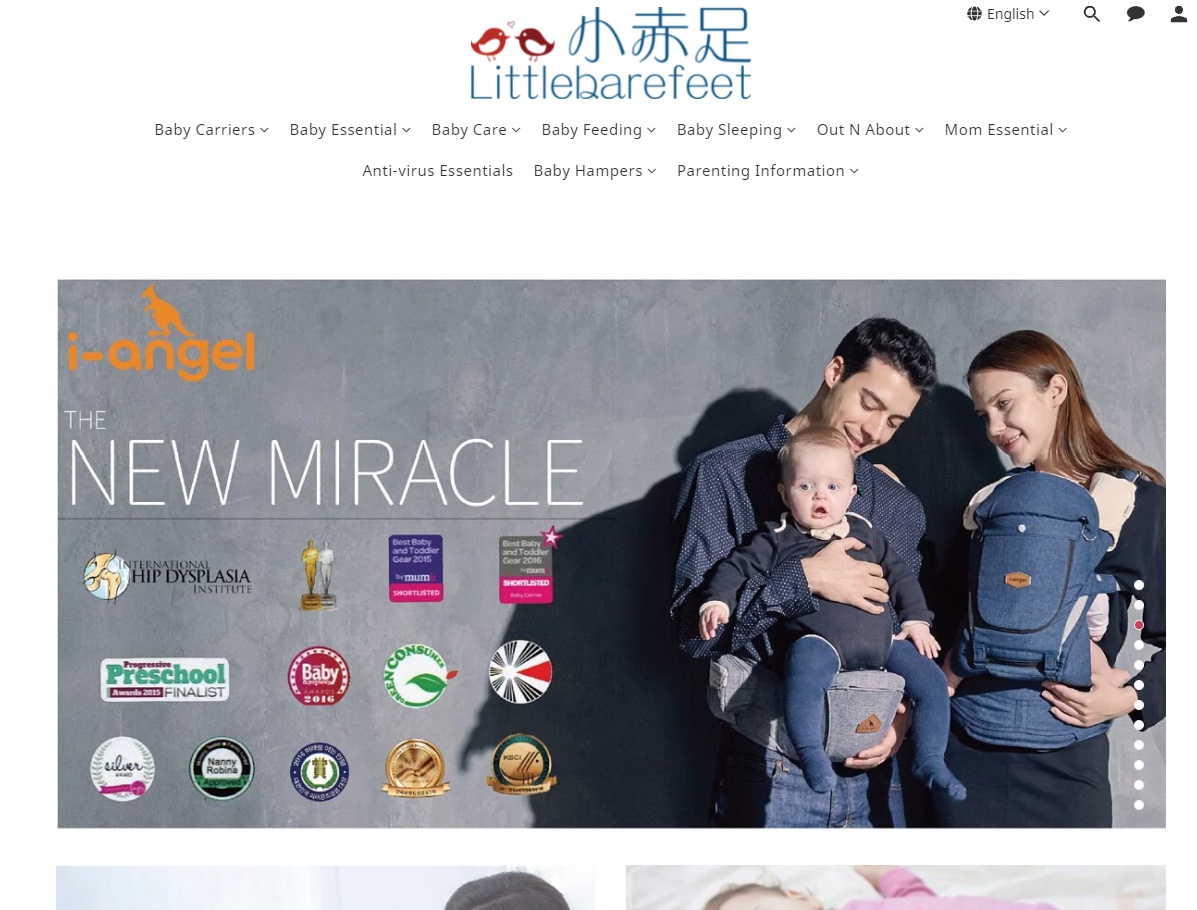 The story of Littlebarefeet began when founder Lily Chan gave birth to her first child and received a pair of shoes so comfortable it was as if she was walking on her bare little feet, yet still receiving enough protection for everyday adventures.
Inspired to share quality baby products with fellow parents in Hong Kong, Lily founded the company, acquired distribution rights to "Jack & Lily" shoes from Canada, and grew her store to now include everything from baby clothes to strollers to baby care, even including a new antivirus section to ensure your child is well protected during COVID. Every product is carefully curated and tested by parents, for parents. And this time, HSBC cardholders can enjoy 15% off of regular priced items! 
---
Kingkow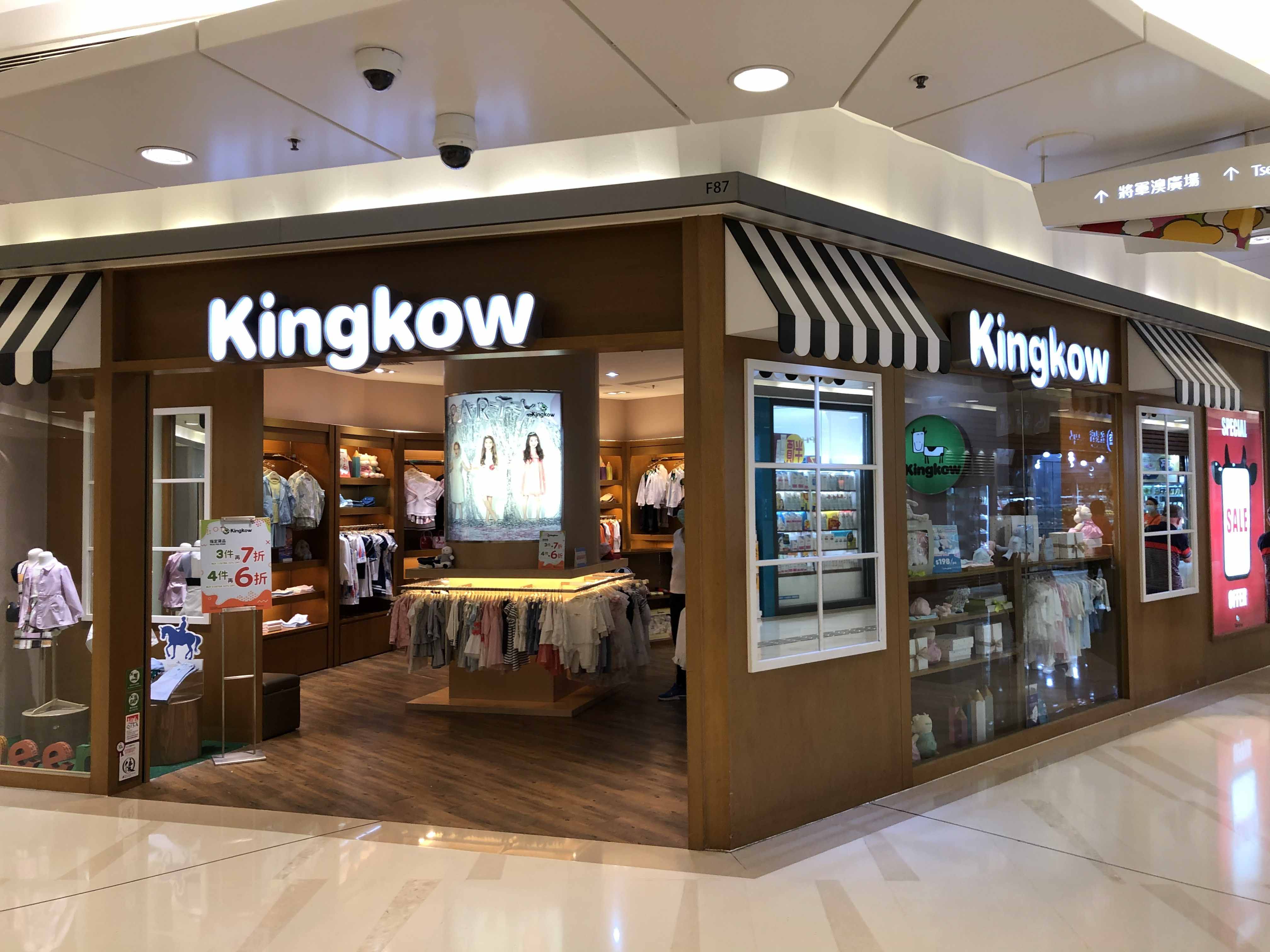 Kingkow is easily recognizable when it comes to quality and fashionable children's clothes, covering babies and kids up to 14 year-olds. With the winter season coming up as well, it is time to get them something cute, warm, and comfortable. And remember, once your child starts growing up, good luck telling them what to wear. So if you love dressing up your kids, now is your chance!
A 5% off deal is available for HSBC and UnionPay cardholders.
---
Babyboom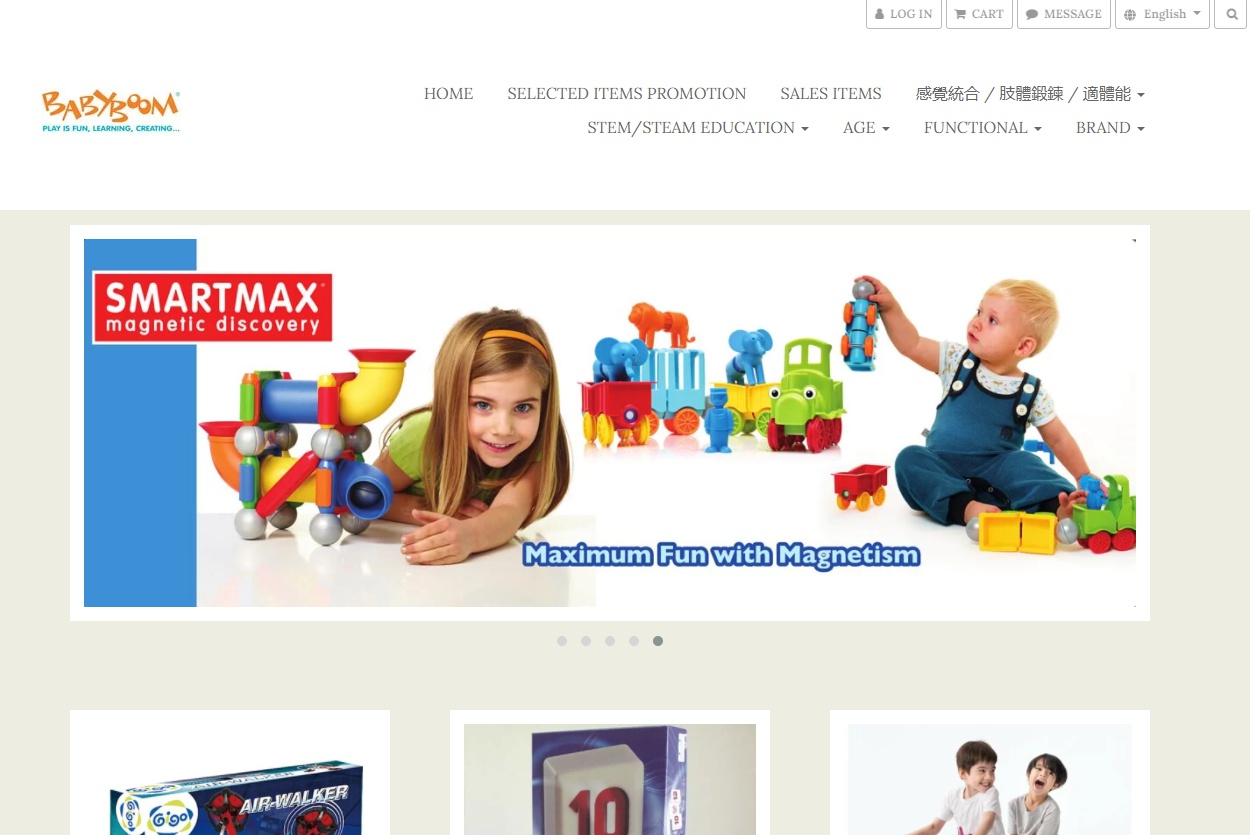 Rather than just barbies, action figures, and videogames, why not pick out toys for learning as well? Combining fun and learning is often more effective than just reading books. Babyboom offers the best of both worlds by sourcing high quality teaching materials, educational toys and motor skills development equipment from all over the world for infants and children. In particular, STEM education toys are perfect for developing early interest in children.
Like this one for example: A manual steering robot that relies on suction cups to walk up walls, letting your child experiment with the physics of air pressure and suction while learning their application in the real world. All while having a blast at the same time! Wish I had this when I was a kid.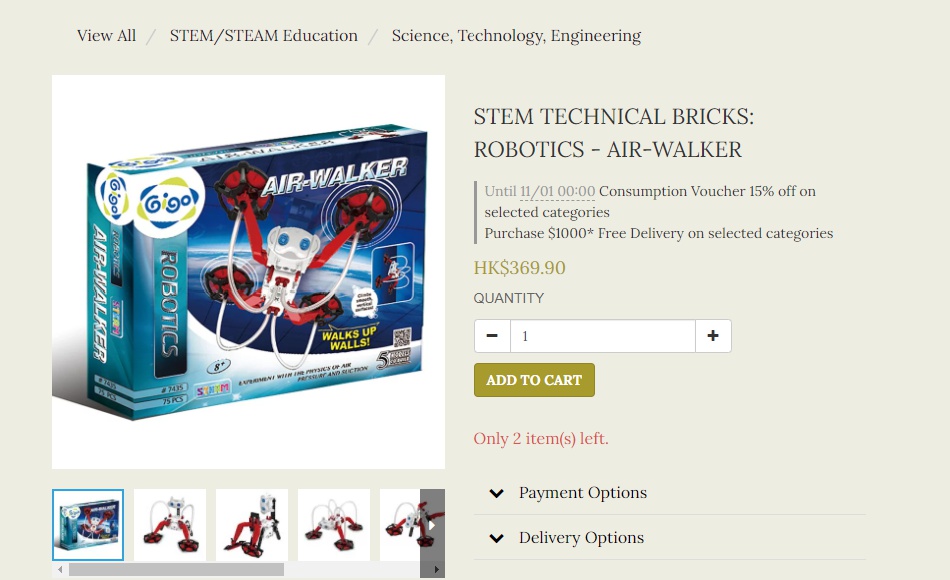 Enjoy 15% off Gigo, Weplay, Kod Kod, Smarts Games and Smartmax items, and 10% off all other brands.
---
Time to spoil yourselves a little
So there you have it. 5 credit card deals we hope you and your child can enjoy before the end of the year. Prams to make your life easier, cute clothes to prepare for the upcoming winter, toys that will inspire joy in learning, and everything in between. Because you deserve it!